Do You Have What It Takes to Be a Tom & Chee Grilled Cheese Franchise Owner?
Easy operations removes the restaurant experience requirement for franchise owners
Tom & Chee grilled cheese franchise rocketed to national fame after it's appearance on Shark Tank. It expanded quickly, as no other brand focused on delivering a unique and playful spin America's favorite sandwich: the grilled cheese.
The enormous demand for new Tom & Chee franchises created a strain on the original franchisors, who simply didn't have the support infrastructure in place to sustain franchise operations and take the brand to the next level.
What the brand did have, however, was a wildly innovative menu that went far beyond the grilled cheese: including gourmet melts, healthy made-to-order salads, decadent desserts, such as the famous grilled cheese donut. This led GSR Brands, a family-owned franchise system with more than 50 years of experience in helping restaurateurs thrive, to purchase Tom & Chee.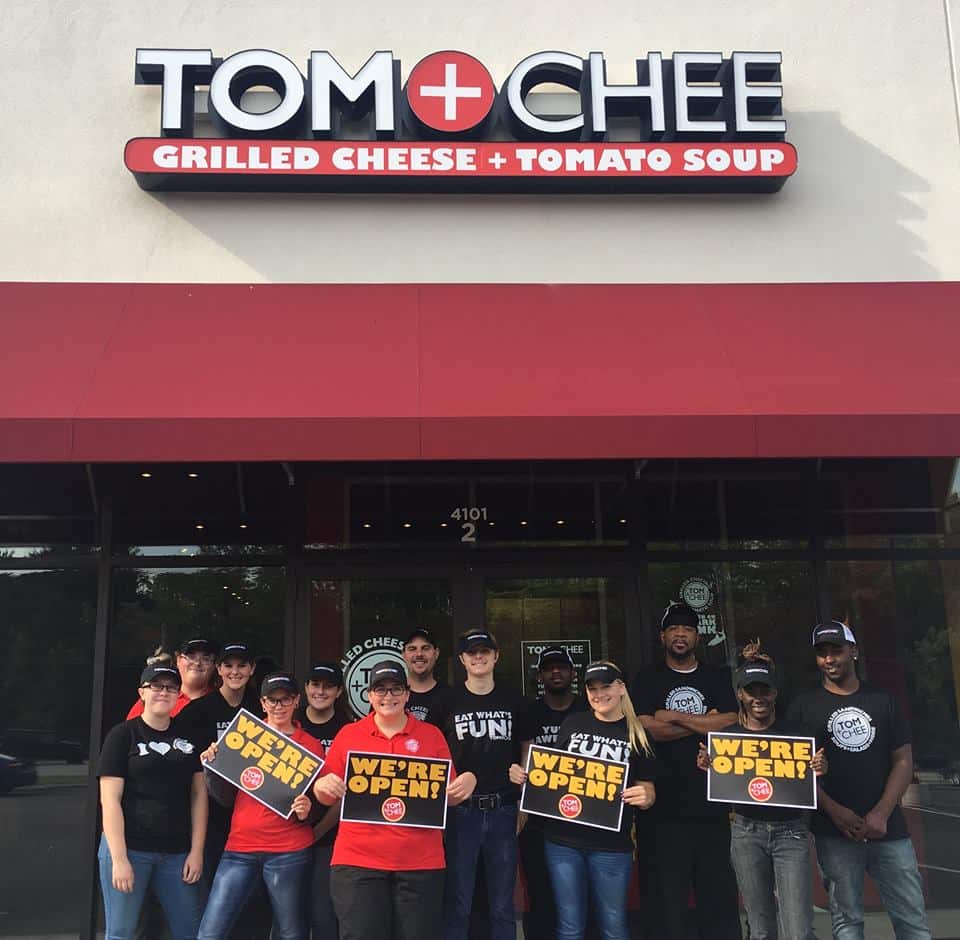 GSR Brands has simplified Tom & Chee operations to make owning the restaurant easier than you could ever imagine. How? By providing the franchise owner with all the support necessary to flourish in their community. This lowered the barriers to entry and created an opportunity for entrepreneurs with a passion for unique, nostalgic-driven food and community, to thrive in business – even with minimal prior experience in the restaurant industry.
With all the scary obstacles out of the way, what qualities does a franchise owner need to have?
Appreciation for quality food can go a long way at Tom & Chee Grilled Cheese Franchise
Tom & Chee's VP of Development Tom LiCalzi is looking for franchisees that stare in awe at every one of Tom & Chee's carefully crafted melts and homemade soups. Being a devoted foodie is the first requirement according to LiCalzi.
"We are looking for people that have a passion for food because we can come alongside and provide them with comprehensive support to help them through all the other developments in staffing and operations," LiCalzi confirms.
Family environment instills love in the restaurant and franchisee culture
So, what's the last requirement? Love for people. "We are really looking for franchisees who have a heart for hospitality to make our guests feel like family," LiCalzi says. Tom & Chee looks for franchisees that will treat guests the same way Tom & Chee treats their franchisees — like family.
LiCalzi emphasizes the fact that minimal restaurant experience is required. Hospitality plus a love for food sums up to create the passion surrounding the Tom & Chee brand. Their support provided to franchisees comes from a passion for the brand and their food. So, that's all they look for in potential franchise owners. Love food? Love people? Well, you're perfect for Tom & Chee.
"You don't have to be a marketing expert, real estate expert or construction expert to be in this business," explains Roger David, CEO of Tom & Chee. "We have 50 years of experience on my team, which allows us to be all of those for you. We are here to help you succeed."
Ready to bring the one-of-a-kind grilled melt franchise to your community?
Interested in joining the $23 billion sandwich industry by becoming a Tom & Chee franchise owner? The total cost to invest in a Tom & Chee franchise begins around $302,700 with an initial franchise fee of $30,000 for the first location. GSR Brands consists of over 50 years of experience, and they are ready to help you prosper. Due to the high level of training and support, Tom & Chee doesn't require you to have restaurant experience, only a passion for food and service.
For in-depth details about the Tom & Chee grilled cheese franchise opportunity, request a copy of our free franchise report. You also can learn more by visiting our research pages.