Fast Casual vs. Fast Food Business: Which Is Better to Own?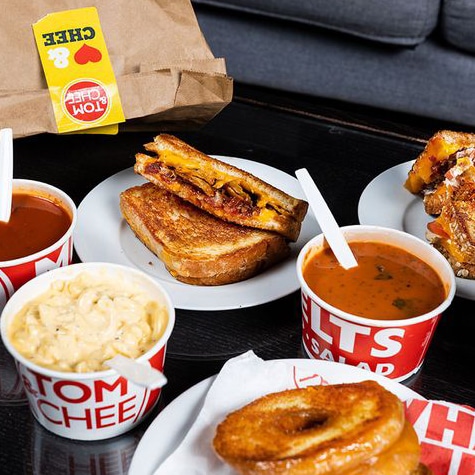 You're ready to invest in a food franchise, but you can't seem to decide between a fast casual restaurant and a fast food chain. Sure, there are many reputable franchise options out there for both models, but how do you determine which is a better choice for you as an entrepreneur? Learn the differences between fast casual vs. fast food restaurants so you can pick between restaurant franchises that align with your goals and skill set.
How Does Fast Casual Differ from Fast Food?
Some people may use the terms fast casual and fast food interchangeably, but the two concepts are in fact different. While both provide fast service and informal dining settings, the major differences between the two are found when looking at menu price points and ingredient quality.
Fast food restaurant franchises – think McDonald's, Burger King, and Wendy's – are known for their quick service and affordable meal prices. These types of restaurants typically have a limited menu, and much of the food is prepared ahead of time and kept warm until it's needed to fulfill orders. Fast food or quick serve (QSR) restaurants almost always have a drive-thru option, unless located inside a shopping mall, airport, or department store. Many fast food restaurants have dine-in seating, however customers usually take their orders to-go for convenience.
Fast casual restaurant concepts – a leading example being Tom & Chee – make all of their food to order with higher-quality ingredients. And while the service may take a few more minutes than a fast food restaurant, orders are still prepared in less time than a full-service restaurant. Fast casual eateries typically have a more welcoming atmosphere with plenty of dining room seating and offer a wider range of menu options. Some fast casual restaurants also feature drive-thrus for customer convenience. However, if they don't have a drive-thru, most do offer a carryout option for those on the go.
QSR vs. Fast Casual: Which is the Better Option?
When comparing fast casual vs. fast food opportunities, they both have similar pros and cons. When joining a franchise – fast casual, fast food, or the like – you're buying into a system with a proven business model. You reap the benefits of an established brand, operations, technology, and marketing support, and the chance to collaborate with other franchise owners. Plus, the industry is doing well. According to a report from the NPD Group, 72% of millennials and 66% of Gen Z said their ability to get food quickly and easily is "essential" to their way of life.
So, what's the catch? Understand that with any franchise, you run the risk of inheriting another location's shortcomings simply because you share the same store name. Even if your location had nothing to do with a negative situation at another restaurant, you may find yourself managing your reputation to keep foot traffic.
However, when comparing fast casual vs. fast food franchise options it's important to look at the potential profit margins. And we won't evade the point: people start businesses to make money, so margins matter. Fast food restaurants often have to rely on the volume of orders they serve to make money. Their food costs are low, but so are their price points, which can impact their earnings. The average profit margins for fast food and fast casual restaurants is between 6-9%, which is higher than the average for full-service restaurants.
Keep in mind, that fast casual restaurants use higher quality ingredients, offer a bigger menu, and have a more inviting atmosphere. Therefore, those types of restaurants can charge higher prices for their meals and potentially attract a higher-paying clientele. With the right franchise brand and business model, your restaurant could sit at the higher end of the national profit margin average.
Tom & Chee: The Premier Fast Casual Opportunity
Within the stalwart food industry, the sandwich market is valued at an incredible $23 billion – and our brand stands out from the rest of the competition. Tom & Chee received national attention after several television appearances on ABC's Shark Tank. We were also featured on other TV shows like Man vs. Food Nation, The Chew, and Amazing Eats. People know our brand, and customers love our adventurous food items, especially our Grilled Cheese Donut.
With our team of industry professionals and proven business model, we're committed to helping you pull together a solid sandwich shop business plan so you can be set up for success right from the start. We have a state-of-the-art training program, refreshed restaurant design, and are backed by GSR Brands, a franchise industry veteran with more than five decades of restaurant experience.
To open a Tom & Chee restaurant, candidates should have a net worth of $700,000 and $200,000 in liquid assets. Our investment costs range between $302,700 and $456,000, which includes our $30,000 initial franchise fee.
To learn more about our fast casual franchise opportunity, fill out this form, and one of our representatives will be in touch.