Fun Franchises to Own: Unique Opportunities in the Food Industry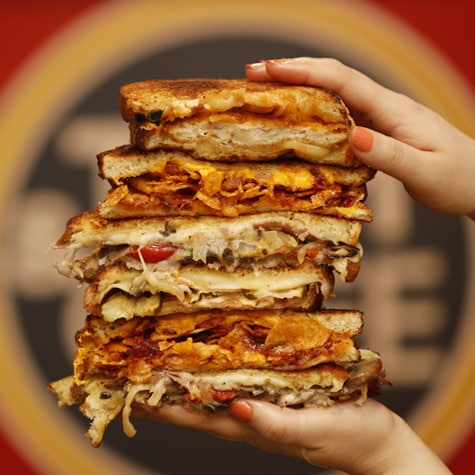 If you're interested in owning a fun franchise, research some of your best options. See why owning a unique fast casual restaurant may be a good choice.
Fun Franchise Opportunities: Know Thyself
You already know there are tons of franchise opportunities out there for enterprising people to get in on. But you may be looking for something a bit more interesting than your run of the mill business, something that's not only a good time to own but easier to operate as well.
First though, you need to know what the definition of owning a fun franchise is for you. Before you take the leap into owning a franchise, assess what your goals are. You know you're looking for something fun and easier to run but maybe you also want greater work/life balance and to make a lot of money. Think about what industry you want to be in. What kind of business would make you happy and excited to operate? Ask yourself how involved you'd like to be in the daily running of the business. You might enjoy being very hands on, or you may prefer to delegate duties. You may be an awesome people person but not so good with the accounting; you can always make your workday easier and more enjoyable by hiring the help you need. Lastly, know your budget. Nothing is fun or easy when you are stressed out and financially overextended. Find a franchise that fits into your financial picture.
Fun and Easy to Operate Franchise Opportunities
Now that you've defined what a fun business would mean for you, you're ready to research some of your best choices. While many types of franchises can be fun to own, some franchises are easier to operate than others and can even generate passive income. Certain franchisors will require your day-to-day presence, but not all. And some franchisors encourage multi-unit ownership so you can own more than one location, overseeing employees, and increasing your profitability.
Let's look over a few easy and fun franchise business opportunities that are hot right now.
Education: Owning an education franchise doesn't necessarily require previous teaching experience. If you enjoy helping people learn, there are several tutoring franchises to explore that specialize in math and reading, as well as more specialty education businesses like those that teach music. These types of businesses are ideal for those with a desire to make a difference and who like to delegate to qualified employees.
Home Services: These types of franchises can often be run from home, have low cost of entry, require little to no experience, and are great for someone who wants to delegate work to trusted staff. And if you love home improvement projects or have a penchant for interior decorating? All the better.
Fitness: Many people who enter the fitness industry are themselves fitness enthusiasts. But to own a fitness franchise, you'll need to employ qualified teachers and trainers to work with your customers. This type of franchise can be as hands on as you like or run by management on a daily basis.
Salon/Spa: Salons and spas have become popular as more people recognize the feel-good potential of a great haircut or a relaxing massage. If improving someone's day with a bright spot of self-care is on your fun list, this type of business may be for you. There's no need for any beauty industry experience; you can hire qualified professionals to apply their skills in service of the business.
Tom & Chee: Fun and Cheesy
Tom & Chee began as a pop-up concept in 2009, but when their grilled cheese sandwiches became a sensation, they opened their first brick and mortar location in downtown Cincinnati. Before they knew it, the word was out, and hungry investors wanted in. With the buzz leading to overwhelming requests to open franchises, Tom & Chee was ready to take grilled cheese to the next level.
Why start a grilled cheese business? Because today, Tom & Chee's innovative business model makes owning and operating your franchise easier than ever. With a focused menu of savory comfort food, state of the art training and technology, new restaurant design, and leadership with over fifty years of experience in the franchise industry, you'll be set up to succeed in the $23 billion sandwich category. Request Franchise Info to learn more.