6 Questions to Ask a Franchisor before Making an Investment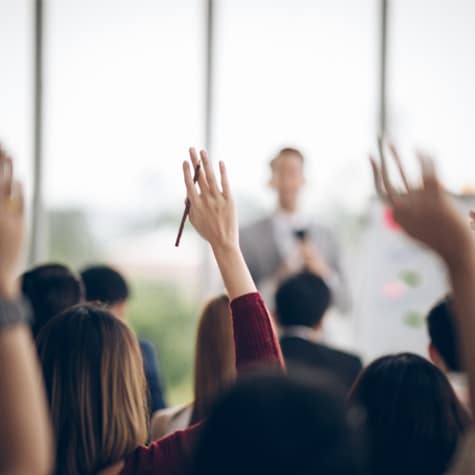 Buying a franchise is a leap you should make with more than just faith. As a prospective franchisee, make sure your decision is well-informed and you have effectively interviewed your prospective franchisor beforehand. This step will help you understand what a potential franchisee-franchisor relationship would look like on a day-to-day basis, and what to expect in the long term.
Doing your research on the franchise and brand ahead of time is a must, but once you're facing them at the table, here are six questions to ask a franchisor before you invest
How Much Will I Make?/How Much Will it Cost?
This question is at the top of most franchisees' minds, so make sure you ask it strategically. The franchisor should explain all initial and ongoing investments you'll have to make. While you may not make money in your first year, find out how long it may take you to at least break even.
The goal is to prepare a sufficient financial cushion before investing and to know how much working capital you'll need to finance the cost of payroll, utilities, and all that goes into running a business.
You have the right to inquire about the earnings of past franchisees, and you can get the exact data in writing. Ask to review their Franchise Disclosure Document (FDD), which may include an Item 19 that includes info on earnings from the past year as reported by franchisees. You can review the line item expenses and ongoing fees included in the startup costs in Item 7.
How Will You Provide Training and Support?
Training and franchise support are critical lifelines for new franchisees, and asking what support you'll receive is one of the most important questions to ask a franchisor. You'd likely pay for the cost of training, so you're entitled to get it for as long as necessary to do your job well. Inquire about regular ongoing training, and how the franchisor has supported franchisees with operations such as hiring, site selection, and accounting.
Beyond an operations manual, your franchisor should include a franchise support network, e.g. a franchisee group that meets regularly. Also, ask about the franchisor's preferred mode of communication and how often they communicate with franchisees. In the beginning, you'll lean on them heavily for support, so consistent communication is essential. Learn who the main point of contact would be and try to meet them, too.
How Have You Measured Success and Overcome Challenges?
This question to ask a franchisor will help you probe and learn the detailed reasons behind successes and failures of existing franchises. Ask exactly what you can do to be successful, why other franchisees failed or past franchises closed, and company-wide best practices, as well as Key Performance Indicators (KPIs).
No business relationship is ever without disputes or challenges. Have the franchisor describe these past challenges and how they were resolved, as well as any lessons learned. Perhaps it changed their method of communication with franchisees, or the types of support they provide. Don't be afraid to ask about any past litigation experiences.
Who Are Your Competitors?
Another key part of buying a franchise is understanding the market and your competitors, as well as the physical territory the franchise will cover. Your franchisor should be able to tell you how they do business differently — and better — than their competitors.
Also ask about any future threats the franchisor sees from current competitors, and how they plan to respond. In their answer, you'll get insight into their mindset and strategic thinking. Listen for their ideas for opportunities to edge out the competition and detail longer-term plans to keep growing.
Can I See the Agreement?
Reading the fine print is important. Ask for a copy of the franchise agreement to review and ask as many questions as needed. Among many other items, the agreement should explain how long the franchise is granted, what happens when it's over (e.g., can you renew?), full descriptions of franchisee supports, and key restrictions. For example, if you want to back out or sell the business, what happens next? Go over this legally binding agreement again later with, ideally, a lawyer before your pen touches the paper. This way you can see if there's any wiggle room for negotiations with the franchisor regarding certain terms — but don't expect a lot of flexibility from the franchisor.
How Can I Contact Past and Current Franchisees?
Even if your franchisor seems like a straight shooter, they should put you in touch with past and current franchisees so you can get multiple perspectives (you can also find a list in Item 20 of the FDD). These experienced franchisees will tell you what it's like to work with the franchisor, any insider tips they learned, and other pros and cons of the brand or market that the franchisor did not mention. Consider it a reference check for your franchisor before you invest.
Start a Tom & Chee Franchise
So, you're an entrepreneur who's pumped to work with franchisors and start a franchise, and you've got a solid foundation with these savvy questions to ask a franchisor. Enter: Tom & Chee. You'll get to be your own boss and invest with one of the most affordable franchise concepts in the sandwich industry. Starting a sandwich shop at a low cost with high profit could mean a whole lot more cheese! Want to learn more? Request franchise info to get started on your journey as a thriving franchisee!