Restaurant Owner Responsibilities: What to Expect When You Own a Food Franchise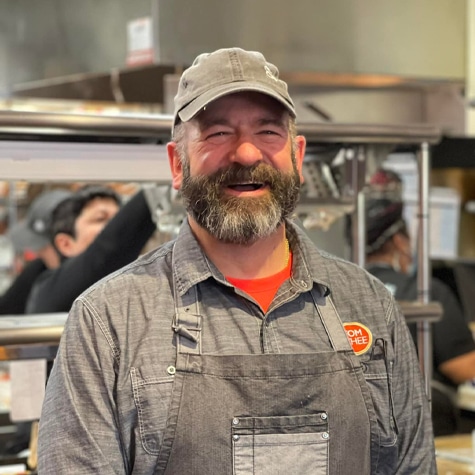 You might think that you need to have an extensive background in food service to open a new restaurant franchise, but with the right franchisor, you can find the support and encouragement it takes to run a successful business. Do you have what it takes to take on the duties of a restaurant franchise owner? Here are some of the restaurant owner responsibilities you can expect when you open your new location.
FIRST: THE FRANCHISOR
Franchisees don't simply buy a brand name, but a system and culture that has experienced growth and success to attract new business owners. The franchisor sells the right to operate under the brand name while also providing agreed upon training, support, marketing outreach and more in order to make the relationship mutually beneficial.
It is always in the franchisor's best interest to foster the highest level of community amongst franchisees and provide the most beneficial types of support, depending on the brand. Some types of support the franchisor can provide may include:
National advertising and franchise marketing support.
Assistance with location assessment, market analysis, real estate build-out, etc.
Brand-specific training for new owners and their incoming staff, including ongoing support and training materials.
Ongoing evaluations and availability to "touch base" whenever issues or questions arise.
Partnerships with vendors to allow for fair prices and expedient service.
Business development and advancement opportunities available for all franchisees.
A sense of community that allows all franchisees to appreciate their importance within the brand family.
THE RESPONSIBILITIES OF A FRANCHISE RESTAURANT OWNER
When you choose to forego the independent restauranteur route to partner with a franchise, you should know what you're getting out of the relationship. As part of a brand, your position as a franchisee is part of what helps boost the entire network, while benefiting you as a business owner.
As a member of the franchise team, your business' success helps the entire team. As a consumer, you know that having a good experience at a franchise location in a city in California will make you more willing to visit one in Tennessee, and vice versa. Customers remember both positive and negative experiences, so it is your responsibility as a franchise owner to provide a continuous and winning experience no matter what.
As a franchise restaurant owner, your responsibilities include:
Sticking to the guidelines and working hand in hand with your franchisor to ensure a positive system-wide response.
With the help of your franchisor, finding the perfect location(s) for your business to attract the most traffic.
Hiring and training the best employees who are equally passionate about making your business as successful as possible.
Communicating with your franchisor when any issues arise while running the business according to the standards of your contract.
Restaurant owner duties aren't all that different for a franchisee versus independent owner. You need to recruit and manage your staff, keep an eye on the day-to-day, and build business. But with franchising, you will benefit from the support of a team of professionals who have already been through everything, with teams of professionals working to optimize your menu and marketing methodology to keep you on top, while training you to make to most of your experience with a brand that beats the rest.
THE CHEESE NEVER STANDS ALONE AT TOM & CHEE
Tom & Chee made a name for itself in 2013 with a killer splash on Shark Tank, named as one of the new businesses to be on the lookout for in the restaurant industry. Acquired by GSR Brands in 2017, Tom & Chee continues to be a promising business opportunity for both experienced entrepreneurs and hungry upstarts hoping to take the fast-casual sector by storm.
To learn more about how Tom & Chee might fit with your dreams of owning a top restaurant brand, inquire now.