Franchise Disclosure Documents: How to Read and What to Look for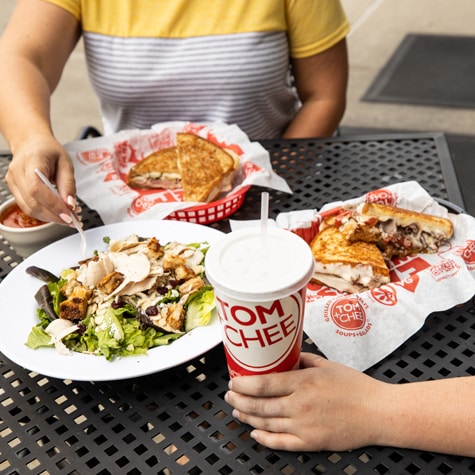 As you research various franchise opportunities, you may have been sent a franchise disclosure document (FDD) for each brand. But what is an FDD? What are the most important things to review? Learn what to look for in an FDD before making an important franchise investment decision.
WHAT IS A FRANCHISE DISCLOSURE DOCUMENT?
An FDD is a legal document required by the Federal Trade Commission (FTC) that details all of the information you'd need to have before making the choice to invest with the franchise. In short, the FDD outlines the responsibilities of the franchisee and franchisor, lists all costs associated with starting the business, explains any previous litigation history, and much more. The FTC requires franchisors to update the document annually. The FDD is 23 Items (or sections) long, and while all should be reviewed carefully and with the assistance of a lawyer, there a few that stick out as especially important.
EXCEPTIONALLY IMPORTANT ITEMS
One could argue that all 23 Items in the franchise disclosure document are important, but there are a few that potential franchisees tend to check out first. These are the items you should definitely review carefully as you peruse your pile of franchise documents.
ITEM 1: THE FRANCHISOR
This section is a complete overview of the franchise company. This section details (if applicable) who the franchise's parent company or affiliates are. Chock full of general information, this section lists the company's address, when it was founded, and when it began franchising.
ITEM 3: LITIGATION HISTORY
This item will include any current and past lawsuits as far back as 10 years. The cases listed can include civil and criminal suits. It's important to note that it is not uncommon for a larger franchisor to have lawsuits listed in this section. However, this section is particularly important because too many lawsuits can be a red flag for potential investors. You'll want to have a lawyer review this section as well to fully understand the details of the cases mentioned.
ITEM 4: BANKRUPTCY CLAIMS
Franchisors are required to list any bankruptcy filings from the last 10 years in their franchise disclosure document. This section may also contain any claims from the franchise's parent company or any affiliates.
ITEM 5: INITIAL FEES
Here we start to get into costs. In Item 5, you'll learn what the initial franchise fee is to get your franchise business going. You'll also learn whether the franchise fee can be financed and if there are any applicable discounts toward the fee. Some franchises offer discounts to entrepreneurs who are minorities, women, or military veterans.
ITEM 6: ONGOING FEES
True to franchising, there are ongoing costs associated with becoming a franchise owner. Item 6 outlines any fees you'll need to pay once your business is operating. Typical ongoing fees include royalty fees and advertising fees. However, you could see other fees regarding renewal, transfer, or even technology. These costs do add up, so they're important to consider when you're choosing a franchise.
ITEM 7: INVESTMENT COSTS
This item lists all of the initial startup costs. You'll typically see these listed in a range because expenses are often affected by geography and other factors. Franchisors tend to showcase the costs in a table with itemized amounts so you can see exactly how your funds are spent.
ITEM 12: TERRITORY
This section outlines the details about how the franchisor determines territories. This is very important as it can impact your business down the road. The franchisor should be able to tell you how they create territories – backed with data and analysis – and should also be able to explain how close you'll be to other franchise owners. If a franchisor cannot guarantee your area will be protected, it may be best to pass on the opportunity.
ITEM 19: FINANCIAL REPRESENTATION
This section outlines the past financial performance of the franchise system. Since a franchise cannot make any promises or guarantees regarding profit, this section helps potential investors understand the past financial health of the system. The earnings you see should not be considered an assurance that your franchise will do as well. Keep in mind that this section of the franchise disclosure document is optional. It's not necessarily a red flag if the franchisor doesn't list an Item 19, but it is something you should ask about and factor into your decision-making.
ITEM 20: UNITS AND FRANCHISEE INFORMATION
This item contains information on the franchise system in its entirety. This section will include the number of locations, labeling which have been transferred recently and which will be opening soon. Here you'll also learn which locations are currently owned and run by the corporation.
ITEM 21: AUDITED FINANCIAL STATEMENTS
This section is an important one to review since it gives you a deeper look at the franchise's financial well-being. This item will include the franchisor's previous two years of balance sheets along with the last three years of income statements.
TOM & CHEE: A REPUTABLE FRANCHISE OPTION
It can absolutely be tedious work to review franchise documents. However, it's paramount that you do so before agreeing to sign on with a franchise. The FDD will help you determine whether a franchise opportunity is the right fit for you before you get too far in the process.
Tom & Chee is a reputable QSR franchise serving elevated comfort food. A standout brand in the $23 billion sandwich industry, Tom & Chee isn't afraid to do things differently – a perfect example would be our famous Grilled Cheese Donut.
We got our start back in 2009 in downtown Cincinnati and have since grown to be a national presence with locations across the country. Our brand has been featured on popular shows like Amazing Eats, The Chew, Man vs. Food, and Shark Tank. In 2017, Tom & Chee was brought under the GSR Brands umbrella. Equipped with decades of experience in franchising, GSR Brands streamlined operations, simplified the menu, and continuously provides comprehensive training and support to all Tom & Chee franchisees.
The cost to open a Tom & Chee franchise ranges between $302,700 and $456,000. Franchise candidates should have a net worth of $300,000 along with $125,000 in liquid cash. You can also find more information regarding the Tom & Chee franchise opportunity on our franchise FAQs page.
Tom & Chee is a unique franchise opportunity, with plenty of growth potential. To get started, fill out this form, and one of our representatives will be in touch.