How Does Tom & Chee Stand Out?
A menu focused on handcrafted comfort food and creating memories makes the rising sandwich & grilled cheese franchise stand out in the crowded QSR market
As popular as grilled cheese sandwiches are to millions of Americans, Tom & Chee stands alone in the sandwich & grilled cheese franchise industry by elevating the timeless sandwich into something entirely unique.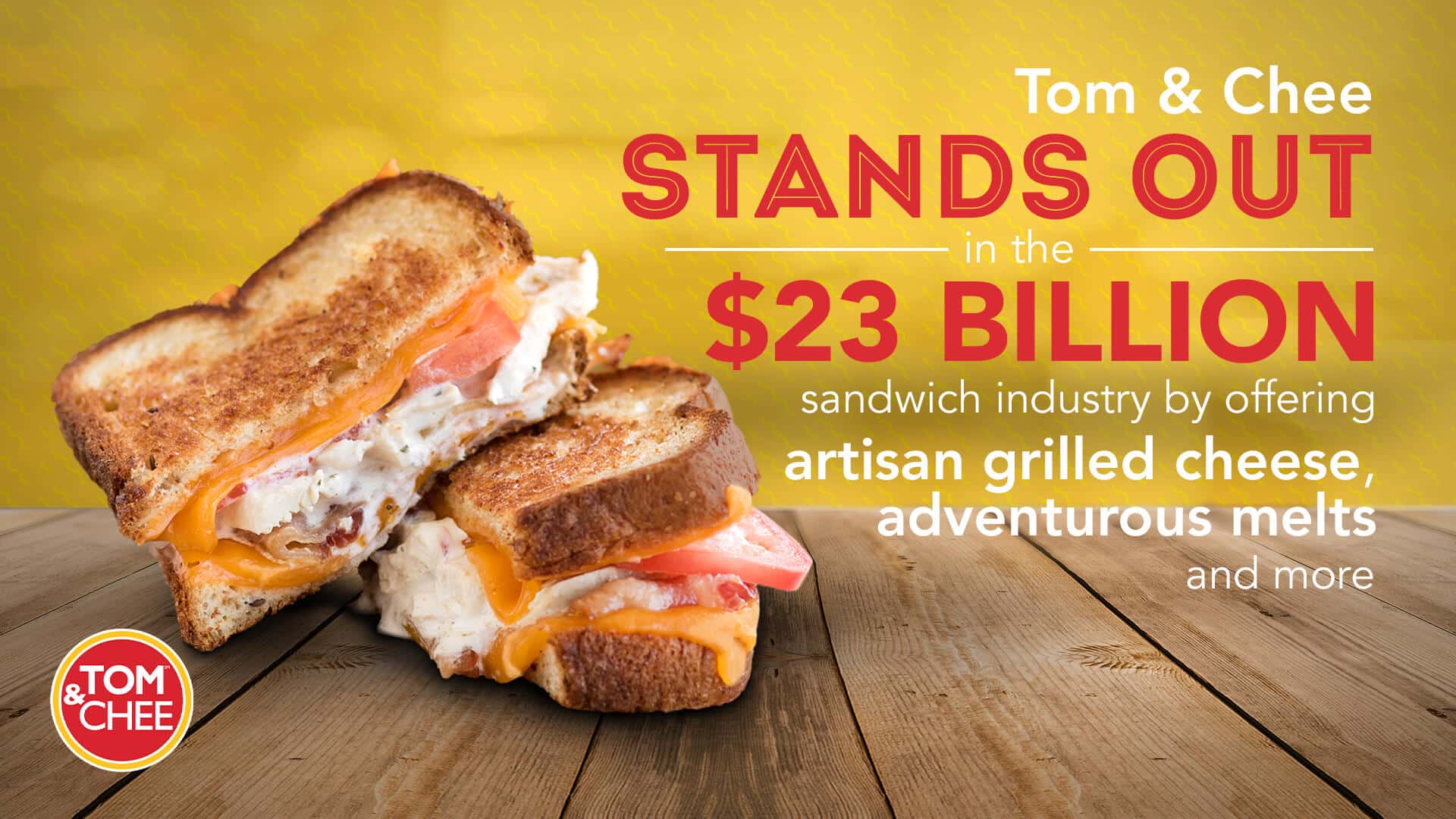 The Takeout said it best: "Grilled cheese is unconditional love in sandwich form." Grilled cheese is so beloved, it even has a national holiday – April 12 is dedicated to celebrating this sandwich each year.
"There is no more perfect sandwich than the grilled cheese," The Atlantic Monthly said. "Let's offer up our kudos to the best sandwich in the land, the humble, tasty, adaptive yet affordable yet delicious grilled cheese."
This is what Tom & Chee got right from the moment we opened our first location in downtown Cincinnati: there is no sandwich more beloved than the grilled cheese, and when presented with a unique, adventurous and playful spin on the sandwich, the market would not be able to get enough.
"When people think of grilled cheese sandwiches, their minds go all the way back to childhood," says Roger David, CEO and President of Tom & Chee. "Tom & Chee is focusing on creating new memories for families by offering a menu that appeals to adventurous foodies and more traditionally-minded people alike. When people taste our melts, they almost cannot believe how delicious it is. We have a craveability factor that other brands simply cannot match."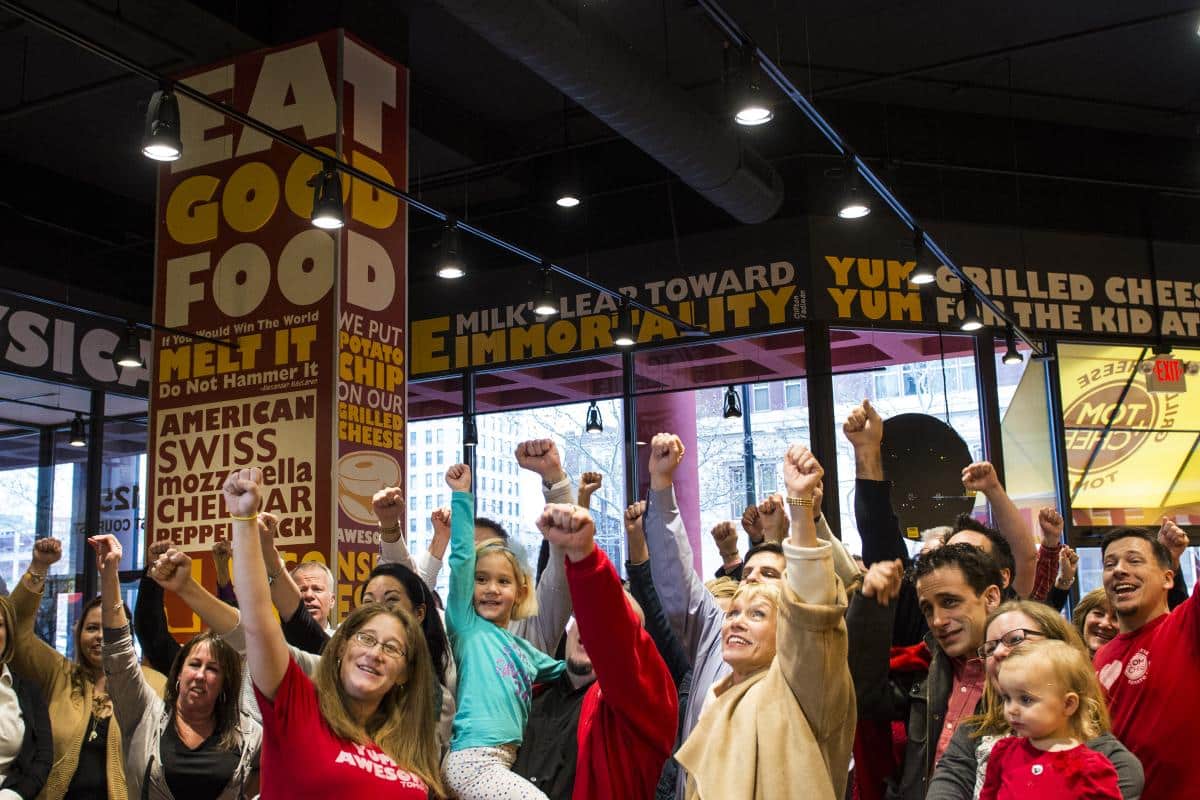 Beyond the Grilled Cheese, Tom & Chee has something for everybody
While there are plenty of sub and sandwich concepts, all of which offer a similar array of products, Tom & Chee stands out as the one brand focused on delivering an exceptional customer experience with high-end, handcrafted food that is affordable, convenient and adventurous.
Beginning with our menu, which aside from featuring a playful spin of the grilled cheese melt, also offers several other handcrafted melts unlike anything else in the sandwich category. When people try the Crunchy Garlic Chicken, Cubano, Flying Pig, and many other melts (including gluten free, vegan and vegetarian options!), they are hooked. Why would you eat a cold, boring sub sandwich when you could eat a hot melt that was made specifically for you?
In addition to melts, we also offer homemade soups, delicious salads and decadent desserts, including our famous Grilled Cheese Donut and the S'more Donut, which makes anyone of any age light up with sheer joy.
What really sets Tom & Chee apart is our customer service. When you walk into a Tom & Chee restaurant, you're welcomed with a smile. In an industry that often prioritizes quantity over quality, we take the time to bring your food directly to you. We're not just a sandwich & grilled cheese franchise, but a smiles and good company franchise where families come to connect, eat great food and create lasting memories with one another. That, to us, is an honor in itself.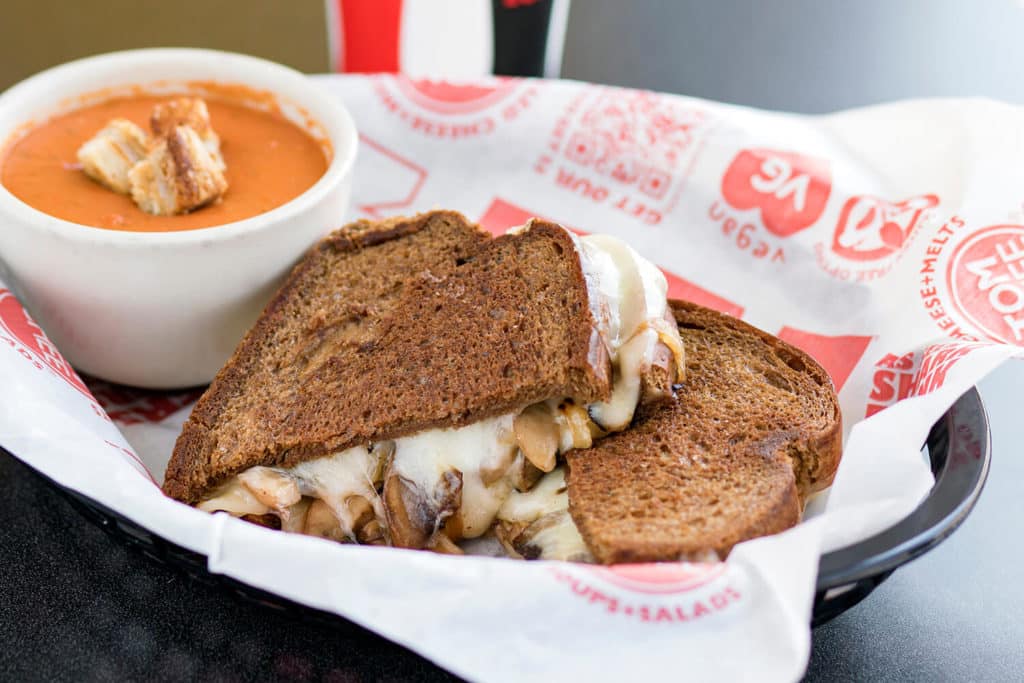 This focus on hospitality is inspired by our leadership team — a tight-knit family unit that is adamant about treating every guest like a member of their own family.
"We're extremely focused on hospitality," says Samir Daoud, Franchise Director with Tom & Chee. "We want every guest to come in and feel comfortable, relaxed and ready to enjoy themselves. We want to honor their decision to come in to our restaurant by giving them an experience they cannot get anywhere else. This not only creates loyal customers, but it also helps our franchisees drive sales and maximize profitability. If you have people who love coming to your restaurant, they're going to bring their friends, their families, and the word will get out that Tom & Chee is the place to go for lunch and dinner."
Ready to learn more? Click here and we'll send over some detailed information and arrange a call so we can answer any questions you have.