Why Gourmet Melts Are a Smart Franchise Investment
Tom & Chee is elevating gourmet melts and comfort food far beyond what consumers expect from the competition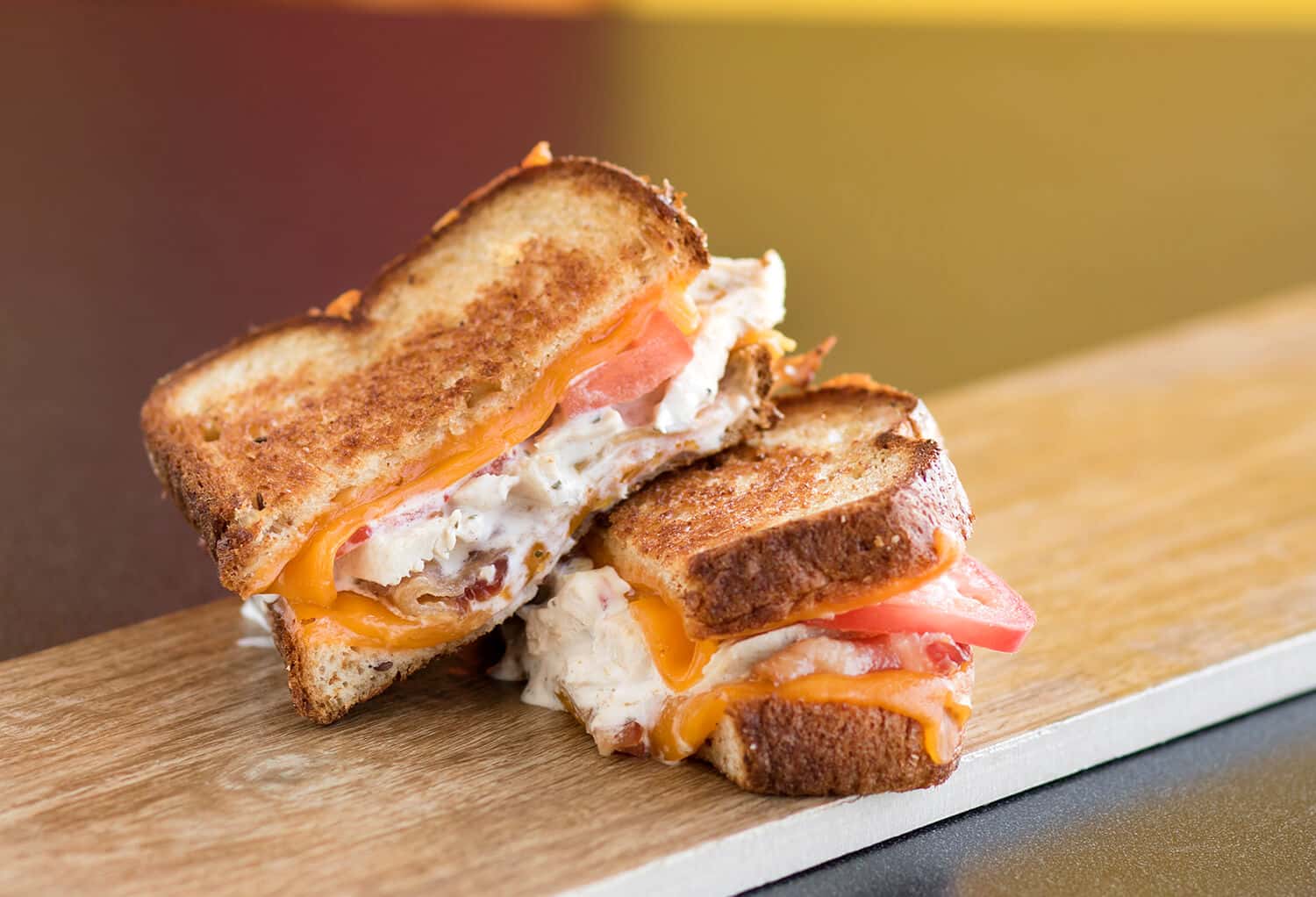 For far too long, the sandwich category has been coasting on tired and formulaic sandwiches that are hard to tell apart and leave much to be desired. Tom & Chee, the widely popular brand seen on Shark Tank and other popular television shows, is here to change the game for good.
By focusing on gourmet melts with chef-inspired flavor profiles, Tom & Chee has created a menu that is completely unique in the $23 billion sandwich category. This difference goes back to our founding in Cincinnati, Ohio, and our desire to serve our customers the perfect grilled cheese sandwich, much like the way their parents used to do in their childhood. In the more than 10 years since Tom & Chee has been in business, our brand has won a devoted following of people who love our nostalgic comfort food with gourmet sensibilities in an environment that feels like home. This is food with heart.
Tom & Chee franchisee John Gerth puts it best by saying, "You can come get five star quality food in a fast-casual environment here." This is no accident. A great deal of care went into creating the menu, and our continued innovations and new product offerings keep our customers excited to come back.
"We have created a brand new menu offering that has craveable sandwiches to drive transactions," says Tom LiCalzi, VP of Development.
Support from a family brand makes all the difference
Tom & Chee is owned by GSR Brands, a 50-year, family-owned franchise system that is committed to helping franchisees thrive over the long-term. The new management successfully provides every franchisee with a proven business model, training to master operations and endless, ongoing support.
"You couldn't ask for better support," says John Gerth, owner of four Tom & Chee locations in Cincinnati. "They have a team that's been in the franchise business for a long time and can really see where this concept is going and the future that it has."
Ready to bring the one-of-a-kind melt franchise to your community?
Don't let this franchise opportunity melt away. Join the $23 billion sandwich industry by becoming a Tom & Chee franchise owner. The total cost to invest in a Tom & Chee franchise begins around $302,700 with an initial franchise fee of $30,000 for the first location. GSR Brands consists of over 50 years of experience, and they are ready to help you prosper. Due to the high level of training and support, Tom & Chee doesn't require you to have restaurant experience, only a passion for food and service.
For in-depth details about the Tom & Chee franchise opportunity, request a copy of our free franchise report. You also can learn more by visiting our research pages.