Inventory Shortage in Restaurants: How to Find Solutions to Product Shortages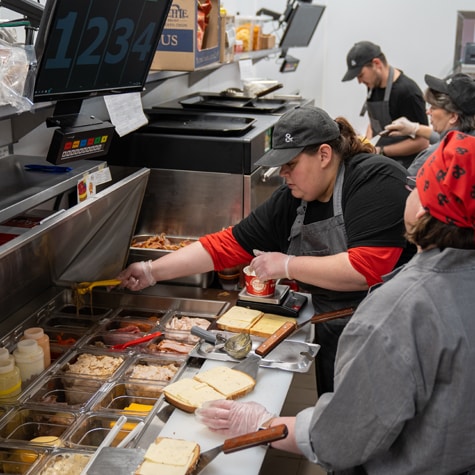 Many businesses are experiencing inventory shortages that impact profits. Here are some ways your restaurant can manage a shortage of supplies and maintain success.
WHAT'S CAUSING THE INVENTORY SHORTAGE?
The current product shortage facing food service and other industries can be traced back to several issues that arose in 2020 and have been exacerbated by the present state of inflation. Increased consumer demand as the world started to reopen after COVID-19 lockdowns, labor shortages, congested shipping routes and lack of shipping containers, and the recent shift to "lean manufacturing" (which dissuades stockpiling large inventory) have all contributed to major bottlenecks at each stage of the supply chain.
So, what can restauranteurs do to keep growing their business and serving customers when so many of the factors around inventory shortages are beyond their control?
BE FLEXIBLE
Restaurants with menus that rely heavily on one dish or one ingredient are more likely to face a state of panic if that item becomes temporarily unavailable, but the best restaurants are able to pivot and adapt without disrupting the diners' experience. Customers enjoy seasonal specials and limited time offerings, and they don't need to know that the appearance of these new menu items has anything to do with disruptions in the supply chain.
Be willing to adjust the services and amenities you do have control over, such as hours of operation or delivery options, so that even when a customer's favorite menu item is currently unavailable, they'll still want to dine with you.
BE PREPARED
Even in the midst of an active inventory shortage, you can learn lessons that will serve you well in the future. You may endeavor to fortify relationships with suppliers, as well as reach out to backup vendors should any items become difficult to come by again. While not all purveyors are able to guarantee stock, many have systems in place that will help ensure you get your items as quickly as possible. And while this may come at an additional cost, it has little lasting effect on profitability and is often worth it to maintain consistency within your restaurant.
Instead of over-stocking your restaurant (which can lead to food spoilage and other forms of waste), examine previous years' sales numbers to help predict the products you require most often. Your restaurant management software can help you track inventory, account for dishes that sell the most, and see which non-food items — like paper napkins and takeout containers — are needed in surplus. If you offer seasonal menu items, it's best to plan on placing those orders well in advance and have a backup plan if a last-minute shortage makes a key ingredient unavailable.
ALWAYS COMMUNICATE
While product shortages and inflation can obviously affect your menu, they also have an impact on your employees and pricing for your diners. While it's essential to take care of your workers — they are the lifeblood of your restaurant — it's also important to communicate with your customers about the occasional missing menu item or price increase. More often than not, fairness and honesty will help maintain loyalty.
In addition to being transparent with your workers and customers and keeping open lines of communication with your suppliers, do what you can to stay informed about supply chain trends. While it might not be a crystal ball, utilizing industry resources — including trade magazines, webinars, and the input of fellow restauranteurs — can help you stay on top of how best to plan for and manage your business.
DON'T PANIC! TAKE IT CHEESY WITH TOM & CHEE
There will always be ebbs and flows in the supply chain. The good news is you don't have to go it alone. The franchise support provided by Tom & Chee ensures that you will be backed by an executive team of industry experts and fellow franchisees who are all invested in your success, particularly when challenges arise. While independent restauranteurs may have to face product shortages without a safety net, Tom & Chee franchisees benefit from the brand's well-established relationships with a variety of trusted vendors from day one.
To learn more about partnering with a growing brand that will always have your back, request franchise info today.