Sandwich Franchise vs. an Independent Restaurant: 6 Things to Consider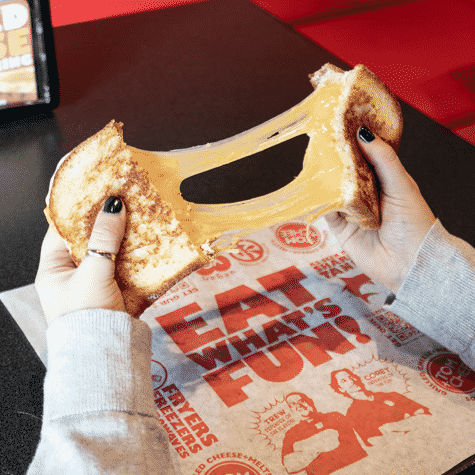 Are you considering starting your own sandwich business? Here are some of the most impactful reasons why buying a franchise is a better option than opening an independent restaurant.
PROVEN BUSINESS MODEL
When you've decided to open a sandwich shop, you will likely be doing a lot of research to see what the market already has to offer and how you may fit into the scheme of things.
If you have chosen the right franchise partner then they most likely have already figured out what works and what doesn't. They have already weathered the trials and tribulations of a new company and have established a system for success as a result. As a franchisee, you benefit from the learning curve that members of your franchise family have already experienced. Furthermore, you will learn that franchise businesses are more than twice as likely to be operational five years after opening than non-franchises
BRAND RECOGNITION
As consumers, we like to visit businesses we know and trust. Opening a sandwich shop within an established franchise lends you immediate recognition before you have even served your first meal. When you decide to open your business with Tom & Chee, your customers already knows what to expect: a delicious dining experience shared with friends and family in a fun and vibrant setting.
EASIER STARTUP
The steps of formulating your plan, securing funds, and bringing it all together are fundamental to the inception of any business. With a franchise, the startup process has been well-honed over time, and you will be able to enjoy the support of a team of experts behind you every step of the way.
BUYING POWER
Opening a franchise means you benefit from the franchisor's well-established relationships with other providers. Because brands depend on a level of consistency between multiple locations, they often form partnerships that will end up saving you money and headaches when supplying your business with the products and tools you need to run your sandwich shop.
MARKETING SUPPORT
One of the biggest advantages of franchising comes in the form of a team of professionals whose goal is to see you succeed. Tom & Chee, with over 10 years of franchising experience, knows what it takes to promote your business, build excitement, and drive customers through your doors.
NO EXPERIENCE REQUIRED
Just because you lack previous experience in the restaurant or sandwich world doesn't mean you can't become a success in a booming industry. A majority of Tom & Chee owners have joined the franchise from other walks of life, so we make it our business to ensure that each and every investor is poised for success, no matter their background.
From training to marketing to operational assistance, Tom & Chee answers all of the questions and provides all of the ongoing support to set franchisees on the right track for sustainable success.
FRANCHISING WITH TOM & CHEE
Tom & Chee started out in a pop-up near an ice-skating rink in Cincinnati and has grown into a strong contender in the $23 billion sandwich industry. We know what it takes to start your own business and watch it develop into a lasting establishment.
As a nationally-recognized and much-loved restaurant concept, we welcome the opportunity to help prospective franchisees realize their dreams of serving delicious food to their communities. If you would like to learn more about becoming a Tom & Chee franchisee, please visit us.