How Does Tom & Chee Franchise Stand Out?
Tom & Chee franchise leads QSR sandwich segment with a focus on hand-crafted melts and a playful spin on grilled cheese
Tom & Chee franchise is carving out a niche in the booming $25 billion sandwich and sub franchise segment.  All the while, many of the most well-known brands are content to offer the same sandwiches, the same ingredients and the same flavor profiles as their competitors. If the other brands didn't have different names, it would be hard to tell them apart.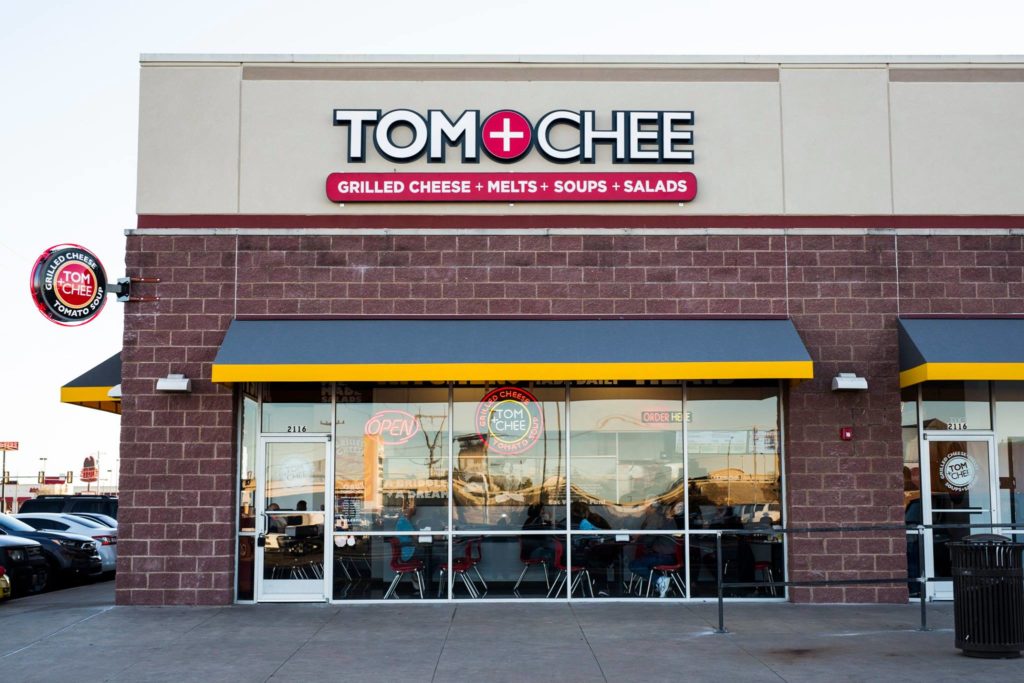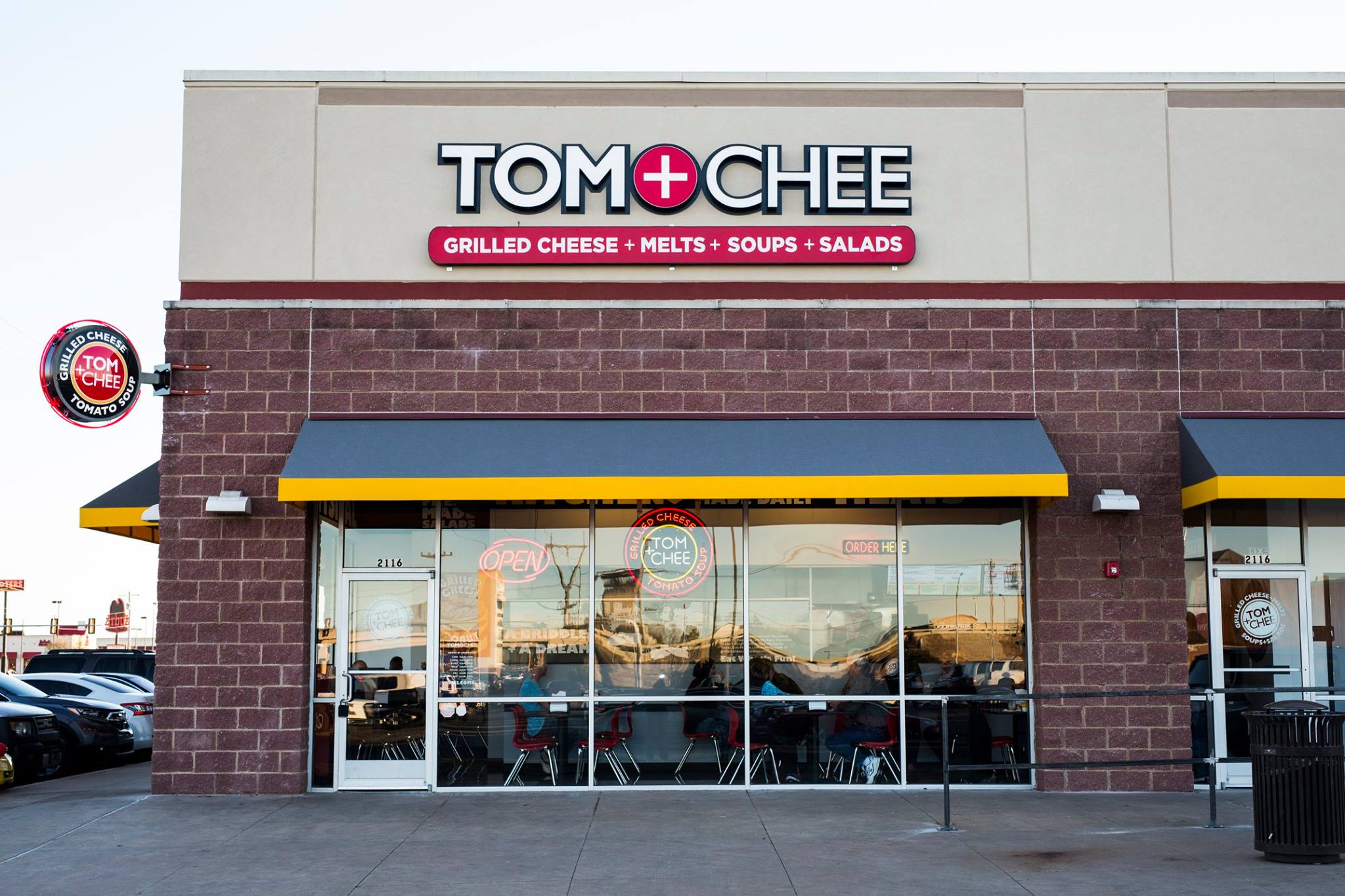 Tom & Chee is the answer to the boring world of the same old sandwiches. Since our founding in 2009, Tom & Chee has created one of the most innovative, adventurous and crowd-pleasing menus in the QSR industry. For example, and we don't want to brag, but Tom & Chee is one of the only brands that serves a wildly creative version of America's favorite sandwich: the grilled cheese. While ours will remind you of your childhood, it's also likely to send you over the moon with its perfect blend of cheddar, mozzarella, mac and cheese and bacon served on toasted hearty white bread.
We also go above and beyond our competitors with our handcrafted melts. Why would you eat a boring, cold sandwich, when you can have our Crunchy Garlic Chicken, Cubano, Flying Pig, and many more (including gluten free, vegan and vegetarian options!), all of which are prepared fresh for each customer. We also offer hearty soups, delicious salads, and decadent desserts, including our iconic Grilled Cheese Donut. There's simply nothing like Tom & Chee in the sandwich category.
"Tom & Chee is creating a new category within the sandwich space," says Roger David, CEO & President of Tom & Chee franchise. "There's something really special about our brand, in that when our customers taste our food they think of Mom. They think of childhood with grilled cheese sandwiches and tomato soup. We have created such a unique menu, with wonderful recipes and food made fresh in-house, and now we have a robust culture of franchise support that is going to take Tom & Chee to the next level. We're looking for franchisees who are food-centric. If you love food, love people and love community, then you should be a part of a Tom & Chee."
Tom & Chee also stands out as a franchise opportunity
From an investment perspective, owning a Tom & Chee is a wise choice. As we stated above, Tom & Chee is markedly different from the rest of the industry, meeting an underserved demand for grilled cheese sandwiches, melts, comfort food and more. Even though Tom & Chee has a strong footprint in the Midwest, we also have tremendous brand recognition and pent-up demand for more locations due to our multiple star appearances on hit television shows such as Shark Tank, Man Vs. Food and more. 
Most importantly, Tom & Chee has new leadership in GSR Brands, a franchise system with more than 50 years of experience in helping franchisees thrive, so Tom & Chee is now easier to run and own than ever before. GSR Brands' leadership team has invested in significant improvements to the proven Tom & Chee franchise model. The new menu, along with kitchen innovation and ergonomics, allow for a more streamlined experience for franchise owner, staff and guests. Right-sizing restaurants make initial buildout costs and monthly rent more affordable, and updated restaurants with a vibrant new look and feel that is fresh, modern and bright is perfect for creating the memories for which our brand is known.
We've also made significant investments in training and ongoing franchisee support. New franchisees have access to a full suite of comprehensive support platforms, including a real estate team to help you choose the perfect location, an in-house marketing agency that will help you spread the joy of your business with your community, as well as insure guests on day 1, ongoing financial coaching, frequent visits by field representatives, and a state-of-the-art ongoing training technology platform. This technology will help you train your team on an ongoing basis which will simplify onboarding of new employees much easier. It is frequently updated with new content to ensure your business continues to run effectively.
"When we say we are a family business, we mean that we treat everyone — guests, franchise owners, vendors, suppliers — like family. It's how we've always done things, David says. "We're very excited to welcome new entrepreneurs who are passionate about food and being a part of their communities to our growing franchise family, as Tom & Chee continues to grow well into the future."
Ready to bring the one-of-a-kind melt franchise to your community?
Don't let this franchise opportunity melt away. Join the $23 billion sandwich industry by becoming a Tom & Chee franchise owner. The total cost to invest in a Tom & Chee franchise begins around $302,700, with an initial franchise fee of $30,000 for the first location. GSR Brands consists of more than 50 years of experience, and they are ready to help you prosper. Due to the high level of training and support, Tom & Chee doesn't require you to have restaurant experience, only a passion for food and service.
For in-depth details about the Tom & Chee franchise opportunity, request a copy of our free franchise report. You also can learn more by visiting our research pages.