Dairy Queen Franchise Cost vs. Competition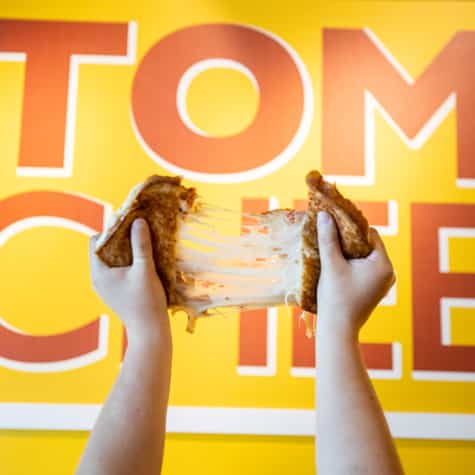 Entrepreneurs researching the market for potential fast-food or fast-casual restaurant franchises have a seemingly endless field of options, but certainly, a few names pop up frequently. One of those typically is Dairy Queen.
Dairy Queen
Dairy Queen opened in 1940 and has grown as a fast-food brand. Today, Dairy Queen franchising has put around 5,700 units into operation.
The menu is known for burgers, chicken strips, hot sandwiches, wraps, and salads, and especially for its frozen treats.
In terms of franchising, DQ has two concepts: the DQ Grill & Chill; or the DQ Orange Julius Treat Center. DQ requires a franchisee to have $400,000 in liquid assets, $300,000 as cash equity, and at least $750,000 in net worth.
A 2,048-square-foot building seating 48 guests costs from $895,000 to $1,195,000, while a 2,709-square-foot building seating 78 costs $1,080,000 to $1,370,000.
The franchise fee is $45,000, and the royalty fee is 4 percent to 5 percent.
Franchise support extends "through every step of the development process," according to DQ's website.
DQ's Biggest Competitors
If you look at DQ from the standpoint that it is a fast-food burger-based concept with a high number of locations, the biggest peers in its field are a few whose names are well familiar, such as McDonald's, Wendy's, and Burger King.
According to a report by Fox Business, a McDonald's franchise costs from $1,013,000 to $2,185,000, with a requirement that the franchisee has $500,000 in liquid assets. A Wendy's franchise ranges from $2,000,000 to $3,500,000, with a $2 million liquid assets requirement.
A Burger King franchise runs from $316,100 to $2,660,600.
Better Options in Comfort Food
However, if you think of DQ as a comfort food franchise, other competing brands rise to the fore, offering something different and of higher quality than DQ's arguably worn burger-and-fries format.
Comfort food franchises include names such as Tom & Chee, Melt Shop, Culver's, American Grilled Cheese Kitchen, and others.
Consider a grilled cheese sandwich franchise such as Tom & Chee, compared to DQ. Dairy Queen is purely a fast-food concept. Its food is pre-made and kept under heat lamps until it is ordered. By contrast, Tom & Chee menu items are made to order.
The guest's experience is one of much better quality — close to homemade.
Tom & Chee has built its brand on handcrafted melted sandwiches (especially grilled cheese), soups, sweet treats, and more. The menu of the Cincinnati-based concept evokes memories of family, good times, and childhood.
Known Nationally But Fresh
Dairy Queen locations are no surprise to hungry consumers. However, depending on the area, certain brands are more apt to grab attention.
By serving craveable, elevated comfort food, Tom & Chee stands out in the $23 billion sandwich category by serving up craveable, elevated comfort food.
The costs to invest in a Tom & Chee location are more affordable than for a DQ, ranging from $302,700 to $456,000, with a lower franchise fee than DQ's, at $30,000. The net worth threshold for a Tom & Chee restaurant is much lower than DQ's as well, at $300,000, with liquid capital of $125,000 required.
Tom & Chee sits in a sweet spot of brand recognition. It's nationally known, having been featured on the television series Shark Tank as well as other national media, but it is not a been-there-done-that proposition like dining at DQ.
The low cost of entry compared to Dairy Queen franchising makes Tom & Chee a striking alternative. Along with its straightforward business model and exceptional support, Tom & Chee is a smart choice of grilled cheese sandwich franchise.
For more information about Tom & Chee franchising, visit franchise.tomandchee.com.