Restaurant Startup Costs: How to Open Your Own Restaurant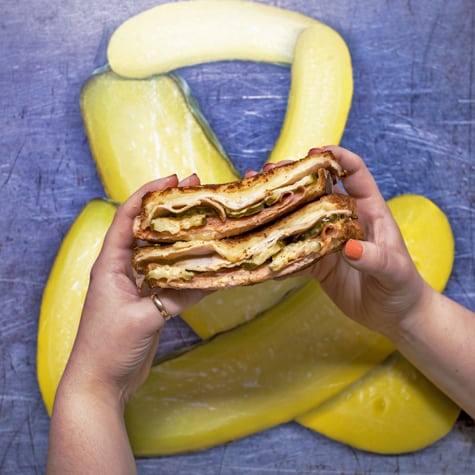 If you've decided to open a restaurant, the question at the top of your mind will probably be: How much will it cost? Average restaurant startup costs will vary depending on factors like size, location, and a range of choices you'll make as you work out the details of your location. For example, the cost of opening a 150-seat bistro in a metropolitan downtown location will be much more than the cost of opening a neighborhood sandwich shop.
Opening a new restaurant entails a great deal of planning, and having a sense of what you need to get off the ground will prepare you for how much money you'll need to spend and how. Here's a rundown of some of the costs you can expect across the board.
WHERE YOUR MONEY GOES
Before we jump into restaurant startup costs, it's important to clarify the difference between the cost and expenses. A restaurant expense is a recurring payment like rent, food costs, payroll, marketing and utilities. A restaurant cost is any one-time expense for things like kitchen equipment, dishes or furniture. The following is a list of some of the most important restaurant startup costs to keep in mind.
Business Licensing and Permits – This includes city licensing fees, liquor, and health and safety compliance permits. Costs will vary by location but opening a restaurant with an established franchise can take out a lot of the guesswork. Tom & Chee estimates total licensing and permit fees for a new franchise location to be between $1,500 and $4,000.
Leasing Security and Utility Deposits – Another set of costs that will vary mainly by the size and location of your restaurant. Lease security deposits typically range between $2,000 to $12,000, with utility deposits generally between $500-$1,500.
Legal and Accounting Fees – You will likely need help from trained professionals as you navigate all of the paperwork and legalities associated with opening a restaurant. You can expect to pay $1,500 to $3,000 to have these advisors at your disposal. Employing this type of counsel at the outset can end up saving you money long term.
Building Improvements – These costs are difficult to estimate, and will depend a great deal on the starting state of the property and just how much work needs to be done to bring it up to code and meet your restaurant's needs and specifications. Opening a franchise with Tom & Chee will take out a lot of the guesswork, as the brand launched a new prototype design earlier this year. The revamped design for our sandwich restaurants is streamlined and sophisticated, providing the best possible environment for enjoying our food.
Kitchen and Cooking Equipment – If you're starting from the ground up, you could spend as little as $50,000 or upwards of $150,000 on your setup. In addition to things like stoves, industrial mixers, griddles, etc., your refrigeration and dishwasher requirements will depend on the size and scope of your operation. If you opt to go with used equipment that was either already in place on your property or purchased second-hand, be sure that it is in good working condition and will stand the test of time. Furthermore, if you decide to shop used, ensuring that the equipment matches the franchisors required specs is critical.
Furniture and Fixtures – Costs here will again depend on the size and scope of your restaurant. Furnishing a 200-seat fine-dining establishment will cost thousands more than a 1,400–1,800 square foot restaurant like Tom & Chee. These costs will cover things like dining room furniture, dinnerware, and table linens, to your restaurant's lighting and sound systems. With Tom & Chee, you can expect to pay $90,000–$120,000 for all of the things you'll need to set up your franchise for opening.
Ordering and Payment Technology (POS System) – Like the nervous system of your restaurant, your POS system is an integral part of what makes your restaurant operate smoothly. Expect to pay in the range of $15,000 for a system that will help you track sales, manage employees, order inventory, and more.
Signage and Grand Opening Advertising – You have put so much hard work and dedication into your restaurant, so of course, you want your opening day to be a smashing success! Tom & Chee provides eye-catching, enticing awnings and signage for all our restaurants; and works with franchisees to map out an opening day marketing plan that will bring in customers. The costs typically run around $5,000 for advertising and anywhere from $6,000 to $18,000 for awnings and other signage. This part of your initial investment is instrumental in helping your business make a great first impression.
Franchise Fee – This is obviously a cost that only applies if you buy a franchise restaurant, and can range anywhere between $5,000–$50,000 depending on the brand. Tom & Chee's franchise fee is set at $30,000, a reasonable amount considering the amount of ongoing support and guidance we offer.
STARTUP FOR SUCCESS WITH TOM & CHEE
Many of our franchise owners join us with little or no restaurant experience, so we have made significant investments to ensure that they are poised for success from day one. GSR Brands, our parent company, offers a franchise system with over 50 years of experience helping franchisees thrive. The estimated initial investment for a franchise is its own section in the Franchise Disclosure Document (Item 7) and should always be looked at in detail by someone interested in purchasing. And while we are here to help you navigate through restaurant startup costs and requirements, we like to go above and beyond for our franchisees. When you choose to open a franchise with Tom & Chee, you become a part of our family.
Click here to learn more about franchising opportunities with Tom & Chee.