Cost of a Restaurant Franchise: Common Fees to Expect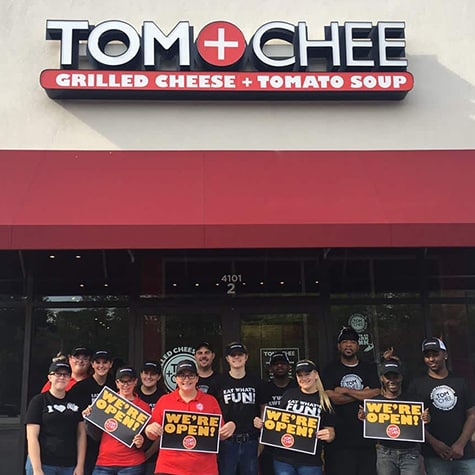 The costs of opening a restaurant franchise are unique to each brand, depending on various operational factors. Here are the most common franchise fees you should expect.
START UP COST
If you have done your research and decided to open a fast-casual restaurant franchise, one of your first tasks will be determining your restaurant startup costs.
Having a reliable estimate of what your startup costs is imperative and is one of the benefits of investing in a franchise. Some franchises may provide a revenue projection or Financial Performance Representation (FPR) in the Item 19 of their FDD, but they are not legally required to do so. Regardless, it is important that you do your research and speak to current franchisees in order to build a business plan as accurately as possible to suit your needs and goals.
COSTS BEFORE OPENING
Restaurant startup costs include true one-time payments (such as a security deposit on the restaurant space), as well as payments for items such as furniture, fixtures, and equipment (FF & E), and linens. Other startup expenses include:
Business Licensing and Permits – This includes city licensing fees, liquor and health and safety compliance permits. Costs will vary by location, but opening a restaurant with an established franchise can take out a lot of the guesswork. Tom & Chee estimates total licensing and permit fees for a new franchise location to be between $1,500 and $4,000.
Leasing Security and Utility Deposits – Another set of costs that will vary mainly by the size and location of your restaurant. Lease security deposits typically range between $2,000 to $12,000, with utility deposits generally between $500 to $1,500.
Legal and Accounting Fees – You will likely need help from trained professionals as you navigate all of the paperwork and legalities associated with opening a restaurant. You can expect to pay $1,500 to $3,000 to have these advisors at your disposal. Employing this type of counsel at the outset can end up saving you money long-term.
Building Improvements – These costs are difficult to estimate. Major contributing factors are specifications and needs to open your restaurant as well as the current state of the physical space. Opening a franchise with Tom & Chee will take out a lot of the guesswork, as the brand launched a new prototype design earlier this year. The revamped design for a Tom & Chee sandwich restaurant is streamlined and sophisticated, providing the best possible environment for enjoying our food.
Kitchen and Cooking Equipment – If you're starting from the ground up, you could spend as little as $50,000 or upwards of $150,000 on your setup. In addition to things like stoves, industrial mixers, griddles, etc., your refrigeration, freezer, ventilation/hood and dishwasher requirements will depend on the size and scope of your operation. If you opt to go with used equipment that was either already in place on your property or purchased second-hand, be sure that it is in good working condition and will stand the test of time.
Furniture and Fixtures – Costs here will again depend on the size and scope of your restaurant. Furnishing a 200-seat fine dining establishment will cost thousands more than a 1,400 to 1,800 square foot restaurant like Tom & Chee. These costs will cover a range of items like dining room furniture, dinnerware, and table linens, to your restaurant's lighting and sound systems. With Tom & Chee, you can expect to pay $90,000 to $120,000 for all of the things you'll need to set up your franchise for opening.
Ordering and Payment Technology (POS System) – Like the nervous system of your restaurant, your POS system is an integral part of what makes your restaurant operate smoothly. Expect to pay in the range of $7,000 to $15,000 for a system that will help you track sales, manage employees, order inventory, and more.
Signage and Grand Opening Advertising – You have put so much hard work and dedication into your restaurant, so of course, you want your opening day to be a smashing success! Tom & Chee provides eye-catching, enticing awnings and signage for all our restaurants, and works with franchisees to map out an opening day marketing plan that will ensure customers on day one.  The costs typically run around $5,000 for advertising and anywhere from $6,000 to $18,000 for awnings and other signage. This part of your initial investment is instrumental in helping your business make a great first impression.
Franchise Fee – This is obviously a cost that only applies if you buy a franchise restaurant and can range anywhere between $5,000 to $50,000 depending on the brand. Tom & Chee's franchise fee is set at $30,000, a reasonable amount considering the amount of ongoing support and guidance we offer.
OPERATING COSTS
Operating costs include the items and services you will need to pay for once your restaurant has opened, including some ongoing fees. Expenses for operating any new business generally fall into two categories: non-controllable expenses (such as rent or mortgage and utilities) and controllable expenses. Non-controllable expenses are mostly fixed and don't vary much month-by-month. Controllable expenses, include the cost of goods (food and beverage) and labor, which are essential to the success of your restaurant.
Labor costs can be broken down into three groups — Management, Kitchen, and Front of House. Finding the balance between the three is the key to ensure you aren't spending too much on labor, while still assuring that your customers are well taken care of. The percentages may vary, but labor costs should typically range between 25 to 27 percent of your restaurant's gross revenue. Overall, at Tom & Chee, we like to keep our prime costs around or below 60 percent.
OPENING A TOM & CHEE FRANCHISE
After the contracts are signed and a site for your restaurant is established, the costs will begin, as they naturally do when it comes to owning a business. The very first cost will be the franchise fee when you choose to become a 20-year Tom & Chee partner. This covers the cost for market analysis and lease negotiations, value engineering your build out, initial training, and, finally, marketing support to ensure you have guests excited to line up at your establishment from day one.
Once you're open and running, the fee structure simplifies. We have a basic royalty percentage which is in line with the rest of the restaurant sandwich category: a 5 percent ongoing royalty fee and 1.5 percent brand building fund.
Tom & Chee is proud to offer our franchise partners support in all aspects of running a restaurant. From the moment you decide to become a member of the Tom & Chee family, our experienced team of experts look forward to working alongside you every step of the way.
We want our prospective franchisees to be well-informed and excited.  We encourage you to review all necessary agreements, including the franchise agreement, Federal Disclosure Document and lease agreement thoroughly, and ask any questions that may arise.