Why You Should Bring a Tom & Chee Franchise to Your Community
The thriving melt franchise is even more of a best-bet investment with its powerhouse support, state-of-the-art training and cult-like following
With the new year upon us, we've likely all resolved to do some things differently — like finally starting your own business. According to a recent study by the University of Phoenix, 63% of people in their 20s either own their own businesses or want to someday, and of those who are not already entrepreneurs, 55% hope to be in the future. 
For entrepreneurs who are ready to take that leap, you'd do well to consider owning a franchise in the sandwich industry, which earned $25 billion in 2019, according to IBISWorld. Enter Tom & Chee. We excel as the perfect sandwich franchise to invest in not only because of our cult-like following since our multiple appearances on Shark Tank, but also a great grilled cheese sandwich is, surprisingly, hard to find — even though 79% of Americans say their favorite sandwich is grilled cheese, according to YouGov.
At Tom & Chee, that's our bread and butter. With our creative takes on grilled cheese sandwiches, tomato soups and salads, we have garnered incredible brand recognition by providing a highly differentiated product offering. If you still haven't warmed up to the idea of investing in our franchise, consider the fact that we have unmatched support from GSR Brands, a franchisor with 50-plus years of experience.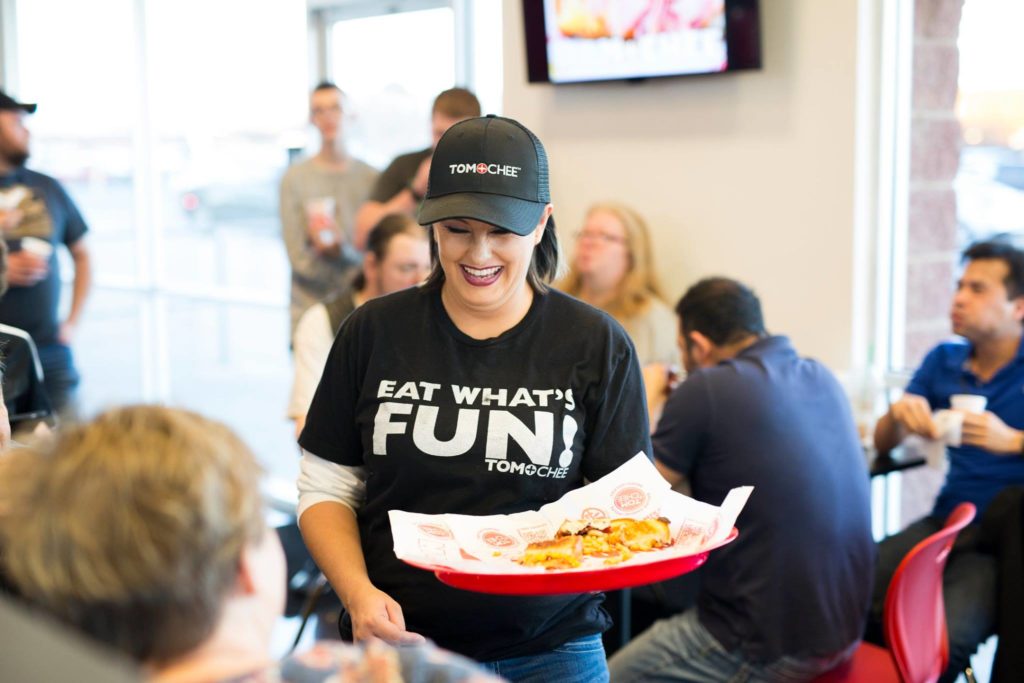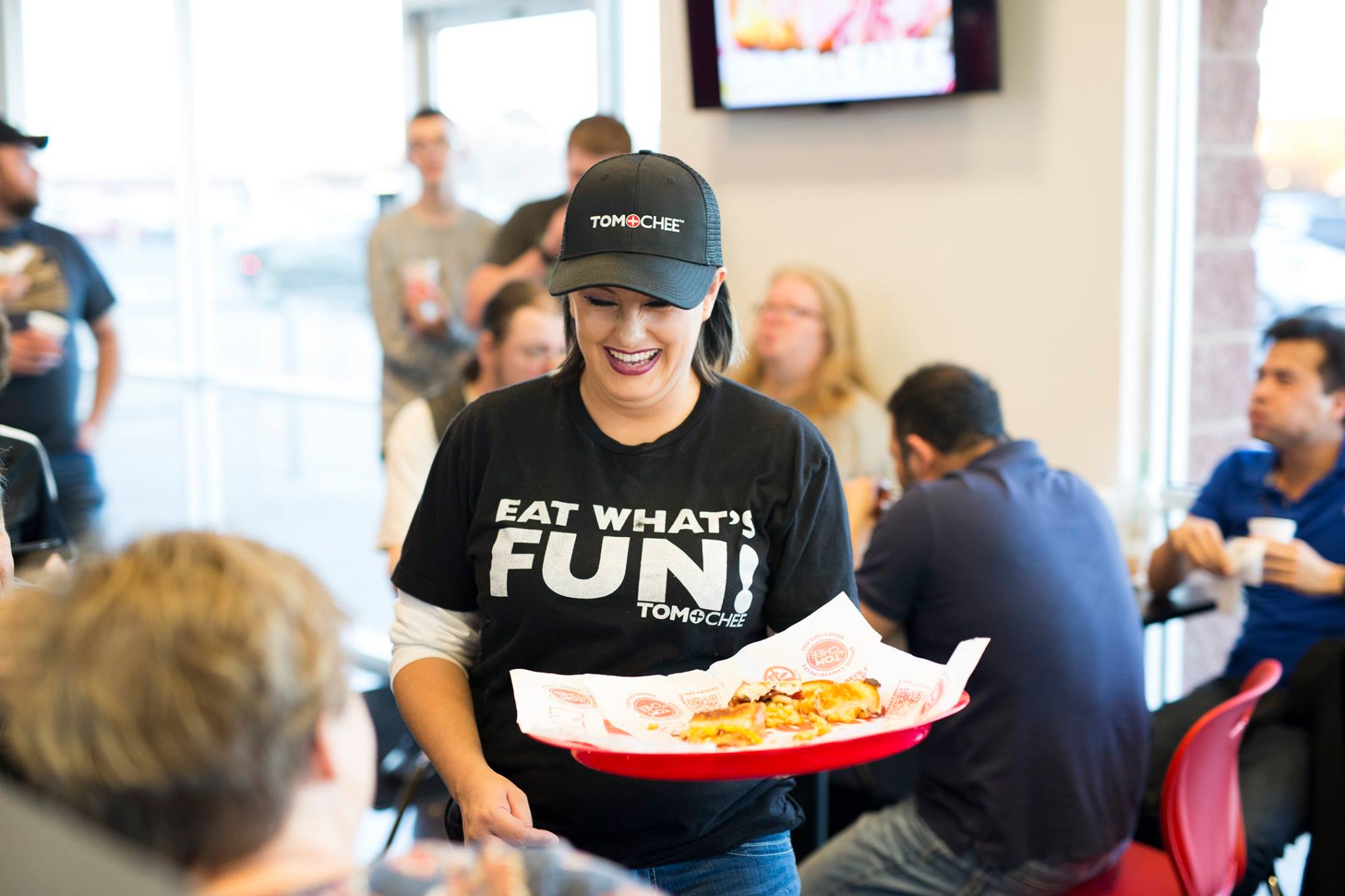 Why Tom & Chee is Stronger than Ever Before
If you're seeking a business opportunity that offers a simple business model, robust training and support over the long-term to ensure that you have the resources you need to thrive in business, look no further than Tom & Chee melt franchise. Not only are we currently seeing high growth, with four stores opening thus far in 2020 and more than 90 people in our pipeline, but we also have taken the necessary steps to ensure the success of our franchisees.
There are a litany of reasons as to why now is a great time to invest in a Tom & Chee franchise. The No. 1 reason is that we are stronger than ever. Since the acquisition by GSR Brands, our business model has been simplified, we have reduced our footprint with a new store design and vastly enhanced training and ongoing support.
"The support that we now have is unmatched and rivals most franchisors today," says Samir Daoud, Franchise Development Director at Tom & Chee. "For instance, at Tom & Chee we have a Jamie! Jamie's sole purpose is to aid franchisees throughout the entire local store marketing process with promotions and partnerships. She helps our franchisees grow within their four walls and community, curates programs and events and ensures the franchisee connects with key members of the community in which they serve."
Tom & Chee also has a Max!  Max is 24/7 POS support for our franchise owners.  "Our POS support is always available," Daoud explains. "At other companies, when something goes wrong with the POS, they direct the franchisee to the manufacturer of it. We don't do that. If we're selling it to you, we have to be able to support you, which is why we have someone in-house for it. Another great thing we provide is project managers, which is huge if you have no experience with construction and are going through this process for the first time."
Take America's Favorite Sandwich to New Heights
With our revamped business model and powerhouse support from GSR Brands, Tom & Chee is ready for explosive national growth for years to come. Not only are we committed to delivering an unmatched customer experience, but we are also passionate about helping our franchise owners thrive in business.
This is why we offer a simple business model, refined menu, streamlined operations and a new restaurant design featuring a smaller footprint in an effort to reduce investment and rent costs. Whether you have industry experience or not, or perhaps you're looking for a career change, our leadership team provides a state-of-the-art training platform and ongoing support to help you thrive long-term.
"We really believe now is the best time to invest in a Tom & Chee because we are now a part of a bigger organization," Daoud says. "Although it may not sound like a big deal, it's really a paramount difference and makes us unique in the sandwich industry because of the tremendous amount of support they provide. Additionally, Tom & Chee has never had the amount of data behind it and proving that the model is in the right spot. Because of this data, we are able to target the best locations for our franchisees to open their businesses. Our goal is to set the table for our franchisees' success so that they only have to focus on growing their business." 
READY TO BRING THE ONE-OF-A-KIND MELT FRANCHISE TO YOUR COMMUNITY?
Don't let this franchise opportunity melt away. Join the $23 billion sandwich industry by becoming a Tom & Chee franchise owner. The total cost to invest in a Tom & Chee melt franchise begins around $302,700, with an initial franchise fee of $30,000 for the first location. GSR Brands consists of more than 50 years of experience, and they are ready to help you prosper. Due to the high level of training and support, Tom & Chee doesn't require you to have restaurant experience, only a passion for food and service.
For in-depth details about the Tom & Chee franchise opportunity, request a copy of our free franchise report. You also can learn more by visiting our research pages.