Why the Holidays are a Perfect Time to Invest in a Tom & Chee Franchise
Kick off the new year with a unique, gourmet grilled cheese melt franchise concept that brings families together
If you're looking for a unique QSR franchise concept for 2020 that is easy to launch, run and scale, Tom & Chee grilled cheese franchise is a wise choice. By focusing on classic, craveable and elevated comfort food, Tom & Chee is a truly original concept in the $23 billion sandwich category.
Tom & Chee got our start during the holiday season, selling grilled cheese sandwiches and tomato soup to the ice skaters on Fountain Square in Cincinnati — because nothing captures the holidays better than a grilled cheese sandwich and tomato soup. Our sandwiches were so good that they became wildly popular in the Cincinnati area, leading to the multiple star turns on hit television shows such as Shark Tank and Man Vs. Food-Travel, and that turned Tom & Chee into a national brand.
By offering an innovative and playful menu that is radically different from the world of sameness of the rest of the sandwich category, Tom & Chee stands out as a brand that is committed to creating memories for our guests, one bite at a time.
"Tom & Chee is creating a new category within the sandwich space," says Roger David, CEO & President of Tom & Chee. "There's something really special about our brand, in that when our customers taste our food they think of Mom. They think of childhood with grilled cheese sandwiches and tomato soup. We have created such a unique menu, with wonderful recipes and food made fresh in-house, and now we have a robust culture of franchise support that is going to take Tom & Chee to the next level. We're looking for franchisees who are food-centric. If you love food, love people and love community, then you should be a part of a Tom & Chee."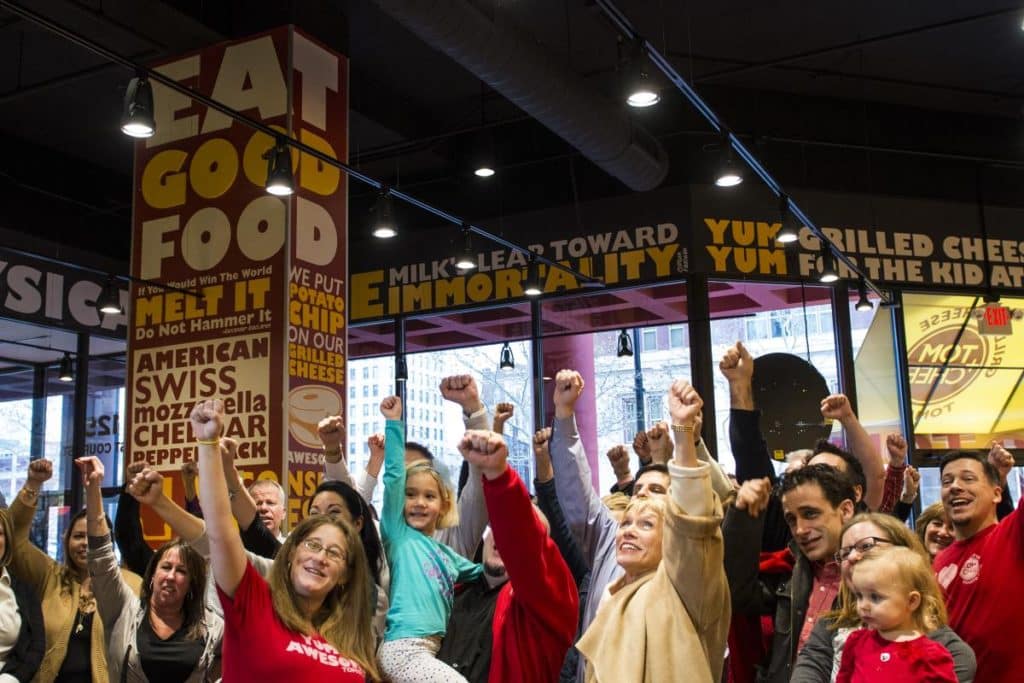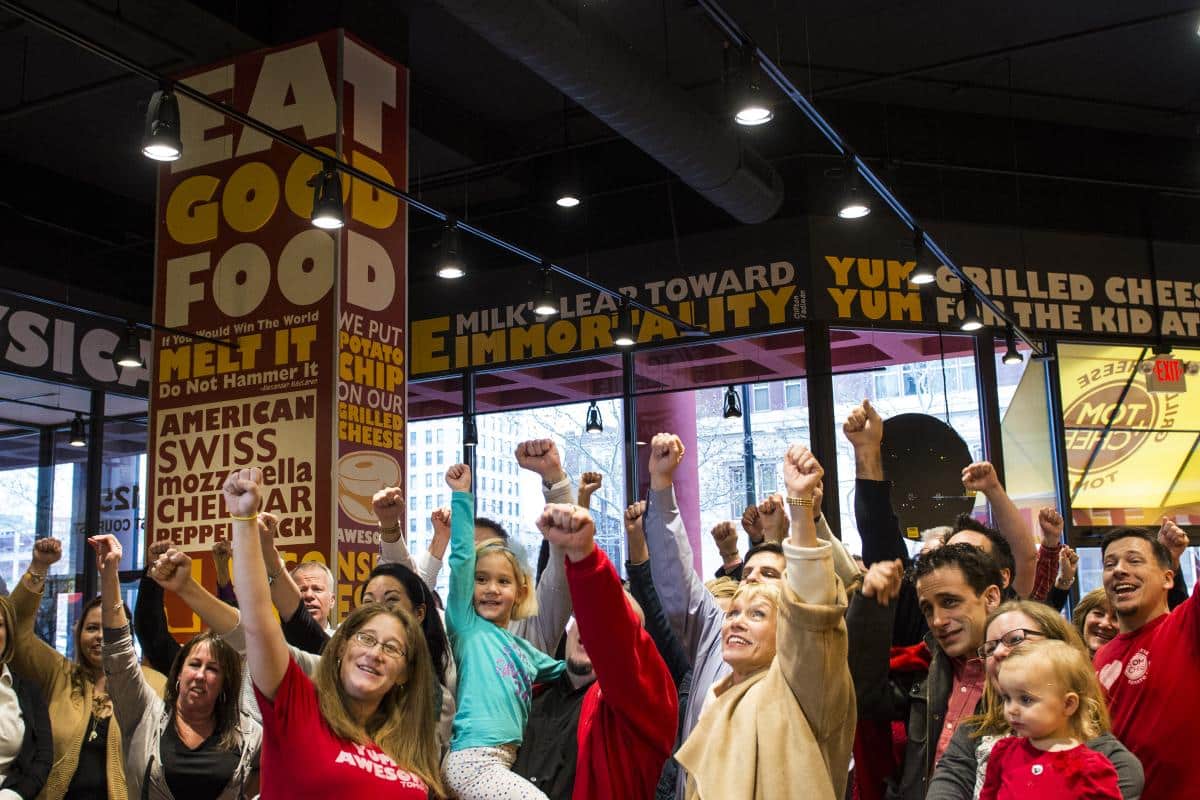 Community centric concept is easy to scale
Tom & Chee is a low-cost investment within the booming sandwich category, and with exceptional support from a leadership team that has 50+ years of experience in helping entrepreneurs thrive in restaurants, now is a great time to invest. Tom & Chee recently launched a new restaurant design with a reduced footprint and streamlined operations to maximize profitability. The new leadership team also has made significant investments in training and technology, ensuring that our franchisees have the resources, education and tools they need to thrive and prosper over the long-term.
After expanding to more than 12 locations in seven states, Tom & Chee is seeking new owners who want to launch a food-centric business that brings comfort food to a whole new level. 
"We are looking for passionate franchise owners who want to own one, two, or three locations. We have systems in place to help you manage multiple locations. More importantly, we are looking for people who really embrace hospitality and are really food-centric," says Roger David, CEO & President of Tom & Chee. "The flavor combination that we provide is something to get really excited about. If you love food, people and being part of a community, then you should be a part of Tom & Chee."
Ready to bring the one-of-a-kind grilled cheese franchise to your community?
Don't let this franchise opportunity melt away. Join the $23 billion sandwich industry by becoming a Tom & Chee franchise owner. The total cost to invest in a Tom & Chee franchise begins around $302,700, with an initial franchise fee of $30,000 for the first location. GSR Brands has more than 50 years of experience, and they are ready to help you prosper. Due to the high level of training and support, Tom & Chee doesn't require you to have restaurant experience, only a passion for food and service.
For in-depth details about the Tom & Chee franchise opportunity, request a copy of our free franchise report. You also can learn more by visiting our research pages.