5 Reasons Sandwich Food Trucks Fail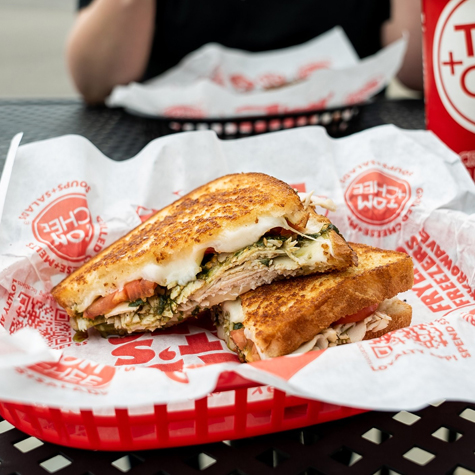 If you're thinking of opening a sandwich restaurant, running it out of your very own food truck may seem like an appealing option. But without the right amount of business planning and marketing expertise, many of these operations are unable to survive.
1. LACK OF BUSINESS AND FINANCIAL KNOWLEDGE
Just because you may be a new entrepreneur doesn't mean you won't find success, but operating on your own will put you at a disadvantage. Investing in a sandwich food truck may start out less expensive than other small business options, but financial freedom is not guaranteed.
A sandwich food truck, as self-contained and low maintenance as it may seem, is still a business, after all. And like with any business, yours will require a dedicated business plan and reliable funding. Adherence to the various licenses, permits, and regulations vary from state to state (sometimes city to city), and violation of such can result in hefty fines. Health department standards also vary by location and are different for food trucks than for brick and mortar restaurants.
Insurance costs also need to be factored in to cover not only the business itself but also the physical truck you are operating out of.
To open and run a successful food truck, it's essential to have a strong handle on where and how each dollar is spent. Food trucks may fail due to improper inventory management or underestimated costs.
2. LACK OF LEADERSHIP AND PEOPLE SKILLS
Whether you plan on literally sitting behind the wheel or assigning responsibilities to others, the set of managerial skills required to run your sandwich food truck are slightly different than they would be in a more traditional restaurant setting.
Many people who open food trucks take on almost all of the responsibility themselves, which can lead to an overloaded owner without the support of a trained and prepared staff. Owners need to maintain a presence, but if the business is to really get off the ground, a food truck will need a trusted team (however small) to execute the owner's vision.
Food trucks rely heavily on word of mouth, so if an owner is ignoring the feedback of the customers, bad reviews will travel at lightning speed, beating them to their next location.
3. PREPARATION PITFALLS
This one, understandably, takes a little getting used to for everyone. It will take most rolling businesses some time to gauge their busiest locations, times of day, and most popular menu items in order to stock and prepare the right amount of inventory to prevent both over-spending or under-serving. Some food trucks forget to bear in mind the limitations of a truck kitchen, which can be a fatal mistake. When operating an inherently nomadic restaurant, it is nearly impossible to predict exact business patterns.
4. IMPROPER MARKETING OR LACK OF VISIBILITY
Because your restaurant is on the move, there is almost nothing more essential to its success than the number of catchy advertising tactics over a range of mediums. Marketing strategies utilizing search engine optimization (SEO), Facebook ads, Twitter announcements, Instagram hashtags, and emails can make or break your business. A food truck that changes locations regularly isn't going to attract business if no one knows where to find it. And an outpost that stays parked for a longer stay won't succeed in a low-traffic area.
5. LACK OF PERSONALITY
In the never-ending sea of food trucks that are out there these days, many seem satisfied with fitting in rather than standing out. And while this approach may keep a business afloat in the short term, your truck might end up as part of the 60 percent that fail within the first three years of business. In order to stand out and really make an impression on people, your concept needs to have a specific "voice."
It's not enough to run a sandwich food truck — or even a grilled cheese sandwich food truck. The market is over-saturated, and the consumers are restless.
SO WHAT DO I DO?
If you're driven and passionate about opening a restaurant but see the pitfalls of going the food truck route, buying into a unique franchise like Tom & Chee may just be the perfect solution. Backed by over 50 years of franchise leadership experience, Tom & Chee offers reasonable buy-in costs to get your business up and running. You will benefit from the ongoing support of a brand that is truly dedicated to seeing you succeed.
To learn more about franchising opportunities with Tom & Chee, please visit us here.