Quiznos Franchise Cost vs. Competition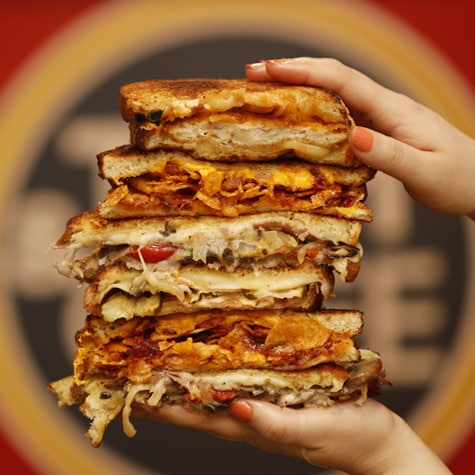 Franchise fees vary greatly from one franchise to another. Here's what it costs to open a Quiznos and how that compares to similar sandwich franchises.
NARROW YOUR FOCUS
The costs of opening a restaurant business can vary widely, so it's important that you focus and limit your scope at the outset. If you've decided you want to open a sandwich shop, there are still plenty of options to consider. With options ranging from hoagies to subs to grilled cheese sandwich franchises, the more you know about the market you hope to corner will serve you in the long run.
QUIZNOS
Quiznos started in 1981 and has enjoyed much popularity in the booming sandwich industry. Quiznos currently holds over 700 locations around the globe. The initial franchise fee to open a Quiznos is $10,000, with a total initial investment between $211,850 to $326,549. The liquid cash requirement is $70,000 or 10 percent of the project.
Like with any new business venture, it's important to do all of your research. Quiznos has not been without its share of problems over the years. After filing for bankruptcy in 2013, the company has seen a number of class-action lawsuits brought on by franchisees over the past decade or so for a variety of reasons.
Quiznos was bought in June 2018 by a private investment firm, and even though they weren't suffering as badly as they had been in previous years, they had still closed 100 stores in 2017.
Restaurant Business blames Quiznos' fall on a combination of competition, a bad business plan, bad decisions, a nationwide recession, buyouts, bankruptcy, and bad press. That's a lot for any chain to recover from, and Quiznos' fate is still very much up in the air — especially when other sub chains are only expanding.
JIMMY JOHNS
Jimmy Johns started small in 1983 and has grown in popularity; there are currently 2,754 Jimmy Johns franchise locations nationwide. Jimmy Johns maintains its broad footprint by focusing on a limited, simple menu and inventory.
The startup costs (not including real estate) to open a Jimmy Johns franchise vary between $305,500 to $485,500. Franchisees also need $80,000 in liquid assets and a net worth of about $300,000. These figures put them at the more costly side of the spectrum, which is less appealing to most new entrepreneurs and other folks who might not have the highest starting capital to invest.
WHY TOM & CHEE IS A BETTER OPTION
Tom & Chee is special in that it is a grilled cheese sandwich franchise. Our particular kind of sandwich is an American tradition, reminding our customers of happy times spent with friends and family. After more than a decade in business, Tom & Chee continues to draw on the nostalgia of our offerings. We are able to stand out in the $25 billion sandwich industry by focusing on providing truly craveable, elevated comfort food that brings families closer together with every bite.
Tom & Chee gained massive brand recognition from its first national television appearance on Shark Tank, which then led to other media exposure. We offer a low-cost investment with tremendous profit potential. We are proud of our playful, innovative menu which boasts a selection of offerings that make us unique within the broader sandwich industry.
After expanding to more than 12 locations across seven states, Tom & Chee is poised for continued growth. With a simplified business model, we make owning a grilled cheese sandwich franchise easier than ever before.
Offering state-of-the-art training and technology, a new menu and restaurant design, new leadership with a combined 50+ years experience in the franchise industry, Tom & Chee is looking for passionate franchisees who want to own a business that brings joy and love to their communities.