How to Open a Sandwich Shop that Stands Apart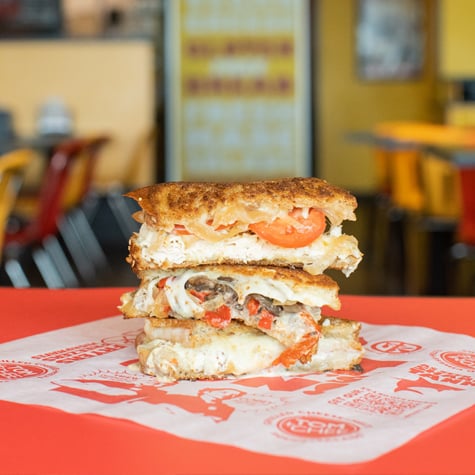 So, you've decided to open a restaurant, and the sandwich industry is your target. This segment of the market is highly competitive and in order to build a sandwich business that stands apart, you will need to find some ways to get creative
CHOOSE A SPECIALTY
Sandwiches are a universally beloved food that appeals to all ages, cultures, and demographics. They're familiar, convenient, can be eaten at any time of day, and are affordable and delicious. Americans eat more than 300 million sandwiches per day. We even celebrate National Sandwich Day!
Because sandwiches are such a broad and popular category, the trick is making sure your guest experience and sandwiches make a lasting impression on your customers. It's important to study national trends in the industry, stay up to date on the latest consumer sentiments and of course, pay close attention to the niche you choose to pursue. With this research in your back-pocket, the opportunities to stand out should become clearer. All of the sudden, with a clearer picture you will become more confident with your menu innovation, in a similar manner to how the pastrami sandwich became the Reuben, or how a steak sandwich became the Philly Cheesesteak.
Tom & Chee puts a playful spin on the classic grilled cheese that is equally familiar and inventive, giving diners the opportunity to get playful with customized ingredients to build the perfect melty sandwich.
The bottom line is, you want your menu to offer fresh, craveable sandwiches that will keep your customers coming back for more.
INGREDIENTS WITH CHARACTER
You may or may not have a "secret sauce" per se, but customers appreciate a unique twist on a timeless classic. The success of your sandwich starts with the quality of ingredients. From the bread to the cheese to the toppings, don't settle for anything but the best you can afford. Give your customers the most delicious experience in every bite. By offering a range of options that can fit different tastes and dietary preferences, you will grow a loyal following.
THINK OUTSIDE THE SANDWICH
Something to remember when considering how to open a sandwich shop is the opportunity to broaden your menu beyond hoagies and subs. For instance, beyond the delectable melts available, Tom & Chee offers a selection of other items like homemade soups and fresh salads, which pair perfectly with their cheesy sandwiches.
By providing your customers with a broader range of options, you are more likely to appeal to each individual craving.
MAKE CUSTOMER SERVICE A PRIORITY
Often, when people think about a sandwich shop, they think about a grab-and-go experience, with little attention paid to the ambiance or interactions within the restaurant itself. But here is another opportunity to set yourself apart. Tom & Chee is a franchise that really prides itself on the overall customer experience in a dining sector that generally prioritizes quantity over quality.
Tom & Chee matches the warmth and comfort of its food with the level of hospitality you'll receive while you're there. If you create an environment where people love to eat, they're going to come back with their friends and family time and again.
CONSIDER FRANCHISING
There is a lot of work involved with owning an independent restaurant and starting from scratch. Joining a franchise takes care of a lot of the legwork, which can be particularly helpful if you are a new entrepreneur. If you buy into a franchise, you can focus on finding the right model to suit your needs and goals, and one with a built-in culture dedicated to helping its franchisees build strong businesses.
When you buy into a franchise, you are joining a proven business model backed by experience and knowledge that can provide you with training, support, and brand recognition straight out of the gate. Tom & Chee, under GSR Brands, brings over 50 years of franchise leadership to the table to help guide franchisees to success.
With Tom & Chee, a grilled cheese sandwich shop is easier to run than ever before. To learn more about how you can join the Tom & Chee franchise family, click here.