Franchise Restaurants: Opportunities for Millennial Entrepreneurs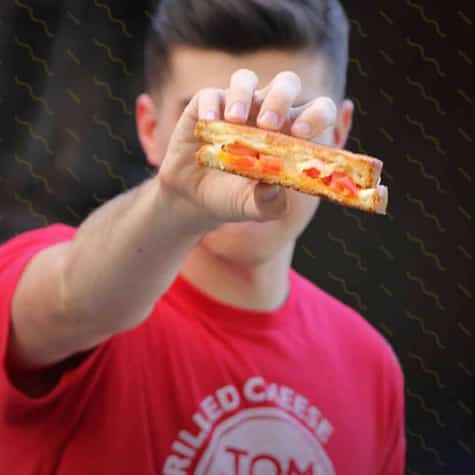 Millennial entrepreneurs are looking for new, unique business opportunities. Find out why franchise restaurants can be a great industry to get into.
A NEW GENERATION OF ENTREPRENEURS
Millennials (the generation born between 1981–1996) have been characterized in a variety of ways, but the positive millennial traits far outnumber the negative and can make them ideal entrepreneurs. The best franchises for millennials will appeal to the generation's most positive traits, including their curiosity, creativity, social consciousness, collaborative nature, and tech savvy.
Some of the most successful businesses today are owned or operated by "Millennipreneurs," a new generation of entrepreneurs under the age of 40. And millennials' interest in franchising as a foray into the business world is growing.
MILLENNIALS AND FRANCHISING: A PERFECT MATCH
Millennials are the largest generation in the United States labor force, and research conducted by the U.S. Chamber of Commerce Foundation found that two out of three millennials are interested in entrepreneurship. Millennials prioritize flexible work schedules, the opportunity to be their own boss, and work-life integration, making them perfect candidates for franchising.
The best franchises for millennials will appeal to their drive for innovation, independence, and a number of other generational traits including:
TECHNOLOGICALLY SAVVY
Millennials came of age at the dawn of the internet era. Since technology is constantly evolving, millennials have been trained to learn and adapt quickly since they were old enough to use a keyboard. Regardless of personal background, this generation has been influenced by the pervasive relationship with communications, media, and various technologies. This characteristic is beneficial to any franchise as all aspects of business become increasingly digitized. With a multitude of possibilities at their fingertips, tech-savvy millennial franchisees are capitalizing on their capabilities to build communities and network with customers.
TEAM PLAYERS
Another millennial trait that lends itself well to franchise ownership is the ability to work well with others. Millennials are naturally group or team-oriented, having come of age being taught in a cooperative learning style. They feel comfortable working with others and socialize easily with their colleagues. Millennials believe in the value of a team's success over that of the individual.
Millennials have a healthy attitude about leadership and if they find themselves in such a position, they tend to use it as an action that guides collaboration and positive results.
INNOVATIVE PROBLEM SOLVERS
Millennials aren't afraid to tap into their adventurous side and try new things, a trait that makes for a standout franchise owner. They are willing to take risks and think outside the box in business as in life. This natural innovative quality makes millennials skilled problem solvers; willing to face challenges head-on and find the best solutions.
SOCIALLY AND ENVIRONMENTALLY CONSCIOUS
Gone are the days of businesses solely focusing on financial gains, as 87 percent of millennials believe that the success of a business should be measured on its impact on the world. Businesses that offer millennial employees a compelling vision that is related to advancing a social issue will find success in motivating this generation.
Millennials care about a variety of social causes, including those related to climate change and social equality. While your organization doesn't need to donate profits to a charitable cause, it should draw a link between business success and positive social change, whether on a local or global level.
FINANCIALLY RESPONSIBLE
The Great Recession, student loan debt, and other economic challenges have made a lasting impact on millennials. As a result, this generation is more focused on establishing and maintaining financial stability than on a flash in the pan.
Franchise startup costs offer millennials a more financially prudent approach to business ownership that the independent route simply cannot provide. Millennials will do their research to find the best possible brands that fit their values and lifestyle before they choose to invest.
STRONG WORK ETHIC
When millennials feel inspired and supported, there is nothing they can't accomplish. This is perhaps the biggest reason why the franchise model appeals to this generation. While achieving the independence to invest in and run their own business, they will also receive the training, support, and guidance of a proven brand that is equally invested in their success.
Millennials' unique and forward-thinking perspectives can breathe new life into a business, and they have proven that they aren't afraid to shake up the status quo and try new things to succeed. The opportunity to achieve career aspirations by learning and growing within a proven business system that provides extensive training and support appeals to an age group that may lack the extensive background to support a fully independent business venture. Furthermore, millennials are just as concerned with giving back to their communities, fostering positive change, and creating a lasting impact as they are with growing their business while breaking the mold.
Many franchise brands may appeal to the generation's interests and strengths, from which they would benefit in return, both as customers and as franchisees. Millennials trust other millennials, so owning something that is personally appealing will also be likely to attract other young people, which can be beneficial for business. Millennials generally appreciate unique products and services that offer something unique, make the world a better place, bring out the best of people's abilities, and have a flexible business model.
MILLENNIALS IN THE RESTAURANT WORLD
Millennials are the largest living generation in the United States, and not only do they eat out more than non-millennials, but they also spend more money while doing so. Millennials spend about $174 per month dining out at restaurants, whereas non-millennials spend only about $153 per month. According to Restaurant Marketing Labs, millennials spend more money in restaurants per capita than any previous generation.
Millennials can be credited with changing the landscape of restaurants forever by seeking out brands that offer customized food choices, top-quality ingredients, authenticity, and environmental and social responsibility. As a generation that has grown up on customizable, quick-service options like Chipotle and Panera, savvy millennial entrepreneurs are seeking to invest their future in the next frontier in casual dining. As the generation matures, many are parlaying their experience as customers into the investment arena, choosing to become innovative business owners backed by a model they know will work.
MILLENNIALS ARE EXCITED ABOUT TOM & CHEE
Millennials enjoy a healthy mix of nostalgia and innovation. Just look at the recent resurgence of Y2K-era fashion trends. Who saw that coming? As the nation's first franchise restaurant concept based around everyone's favorite food combination — the grilled cheese and tomato soup — Tom & Chee taps into those nostalgic roots while devising new alternatives, remixes, and mashups like our famous Grilled Cheese Donut.
Tom & Chee is a standout restaurant franchise that proves people crave simplicity — with a twist. And what appeals to our customers is also what draws younger entrepreneurs to franchise with us. Tom & Chee is invested in the success of each and every franchise owner, and we show our commitment through unwavering support in the form of comprehensive training, marketing guidance, operational support, and more.
As part of our ongoing franchise relationship, Tom & Chee provides franchise owners with 24-hour access to team members to address any questions or issues that may arise. Tom & Chee franchisees work with calibration specialists to ensure seamless operations and success on a regular basis, so while you get to be your own boss, you will never feel alone.
Apply now to become a part of the growing Tom & Chee franchise team.