Tom & Chee Looks Ahead with New "&Crafted" Design and Revamped Menu
The thriving grilled cheese franchise aims to capture a bigger slice of the $25 billion sandwich industry with product innovation
Fast-casual melt franchise Tom & Chee has opened its first new location since its acquisition by GSR Brands, parent company of Gold Star, in 2017. Located in Cincinnati's Anderson Township, the store is the first new company-owned location since the acquisition and features the brand's new prototype restaurant design and menu. 
Additionally, the new location has updated branding with its "&Crafted" design, which features natural wood elements and an elevated ambiance throughout the space that customers will love.  The "+" in Tom & Chee has been replaced with the ampersand, which is meant to highlight the brand's many combinations of popular flavors. Famous for our handcrafted melts, soups, and grilled donuts, new menu items include loaded tots, entree salads and a wider variety of soups. Even better, all of the sandwiches are now melts and incorporate a protein option. 
As Tom & Chee celebrates its 10th anniversary, the new restaurant design is a new beginning for the sandwich and soup franchise, says Roger David, President and CEO of GSR Brands, parent company of Tom & Chee. 
"We've invested in developing a new restaurant design that provides the highest quality experience for our guests," David adds. "We're also excited to bring Tom & Chee to the neighborhood where GSR Brands got its start with Gold Star restaurants. We're highly immersed in the Anderson Township community, and are thrilled to bring a family-friendly dining option to a neighborhood that is so close to our hearts."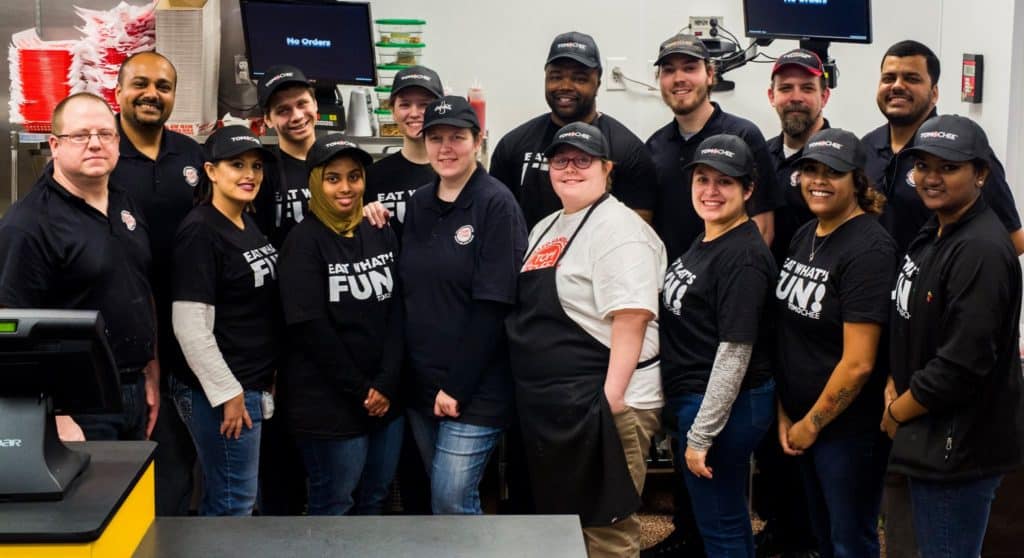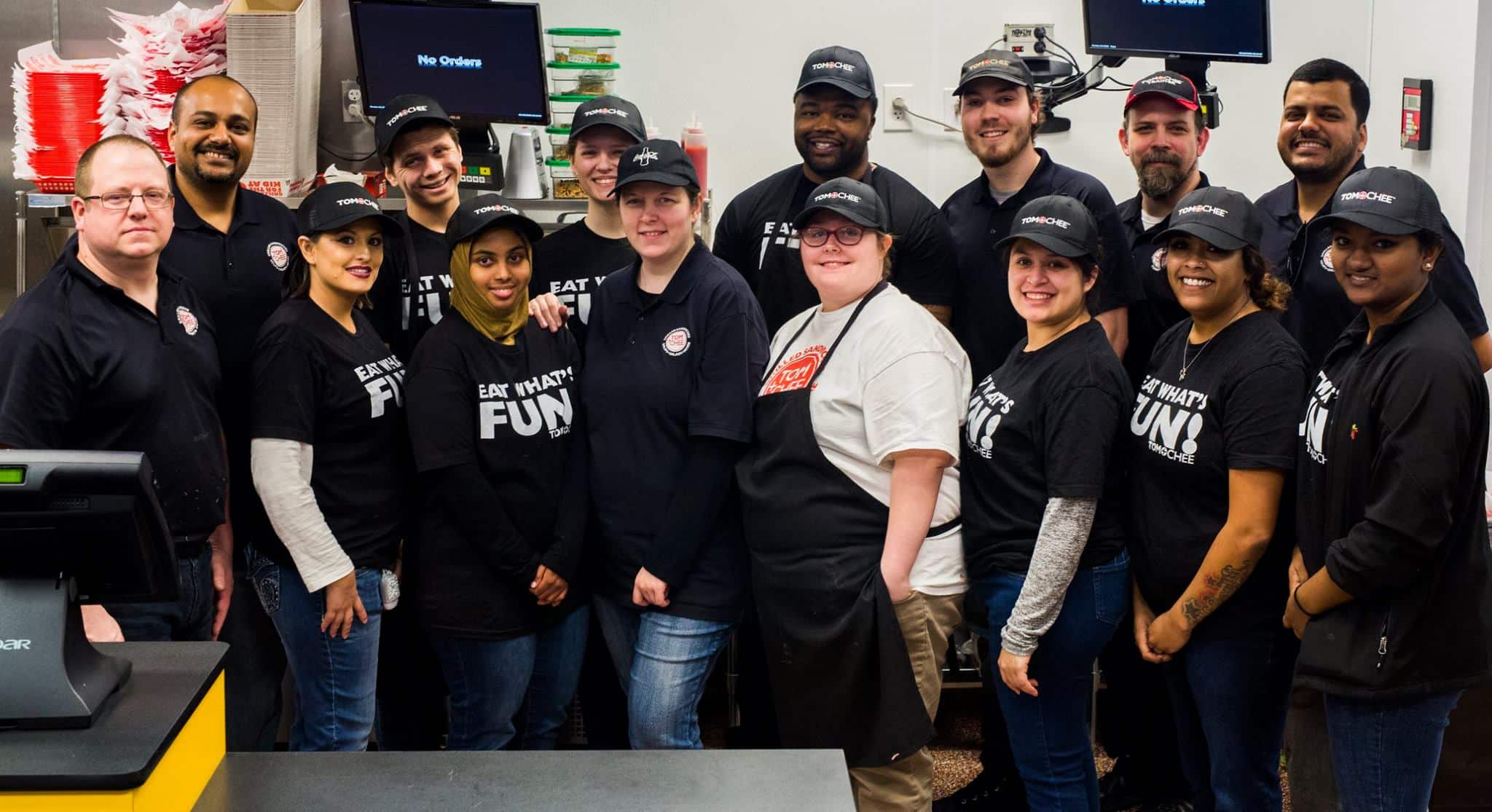 Why You Should Bring a Melt Franchise to Your Community 
Founded in 2009 in a tent adjoining the seasonal ice-skating rink on Cincinnati's Fountain Square, Tom & Chee skyrocketed to fame after being featured on ABC's "Shark Tank" in 2013. 
Committed to helping customers create memories over delicious, hearty food, today Tom & Chee is one of the most forward-thinking brands in the $25 billion sandwich industry. 
Getting to the crust of it all, Tom & Chee excels as the perfect sandwich franchise in which to invest. Why? For starters, a great grilled cheese sandwich is hard to find – even though 79 percent of Americans say their favorite sandwich is grilled cheese, according to YouGov. 
At Tom & Chee, that's our bread and butter – and we have incredible brand recognition to prove it. This is why we have taken our unique spins on grilled cheese sandwiches, tomato soups and salads even further by revamping our menu. While we still offer our tried-and-true classics, we have become even more inclusive to our customers by offering gluten-free bread, vegan cheese and accommodating food allergies and dietary restrictions. 
Additionally, our melts are now made better – and faster. Tom & Chee now uses new machines that combine two different types of heat: convection, which circulates air at 520 degrees Fahrenheit; and induction, which heats a plate underneath a sandwich. With these machines, we can now cook a sandwich in about a minute and 20 seconds, compared to the five or six minutes it would previously take to cook a sandwich on a griddle.
"When you start a grilled cheese concept, everyone's perception is going to be, 'I'm gonna get some knock-your-socks-off grilled cheese,' and I'm sure someone can knock your socks off with just bread and cheese, but ultimately it's what else you're putting in there," David says. 
READY TO BRING THE ONE-OF-A-KIND MELT FRANCHISE TO YOUR COMMUNITY?
Don't let this franchise opportunity melt away. Join the $23 billion sandwich industry by becoming a Tom & Chee franchise owner. The total cost to invest in a Tom & Chee franchise begins around $302,700, with an initial franchise fee of $30,000 for the first location. GSR Brands consists of more than 50 years of experience, and they are ready to help you prosper. Due to the high level of training and support, Tom & Chee doesn't require you to have restaurant experience, only a passion for food and service.
For in-depth details about the Tom & Chee franchise opportunity, request a copy of our free franchise report. You also can learn more by visiting our research pages.