The Future of Restaurant Franchising Post-Coronavirus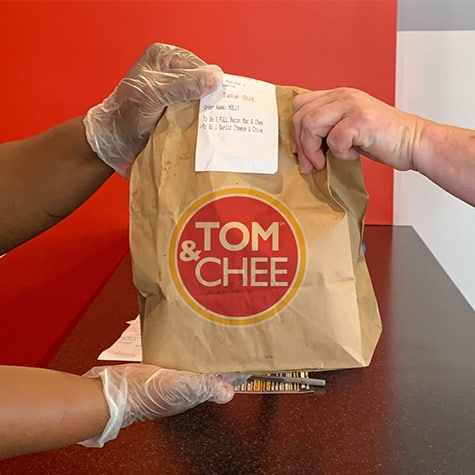 The lasting impact of COVID-19 on restaurant franchising remains unknown even to experts, but the industry has proven its resilience — staying the course with new strategies.
Though thousands of restaurants shuttered in recent months, the outlook is bright for those who have survived and, in many cases, excelled. Doing so has meant adapting to a new normal, and that paradigm evolves from week to week and month to month.
Voices from around the industry say that the priorities, aside from heightened sanitation measures, include simplicity, technology, delivery, innovation, communication of offerings and health-conscious practices, employee care and more.
Caution Continues
In many parts of the country, restaurants have re-opened with restrictions, but a large percentage of consumers are still wary of dining indoors among other patrons. According to a survey shared by Food and Wine magazine, 53 percent of people in the U.S. still aren't comfortable dining inside a restaurant.
Though re-opening has felt reassuring to some consumers, many areas have witnessed a resurgence in COVID-19 case numbers, leaving restaurant patrons feeling unsafe. And so, restaurants continue to drive sales in large part with curbside pickup, drive-thru and grab-and-go orders.
As a result, fast food and fast casual concepts, already thriving from takeout sales, have been particularly well suited to weather the pandemic.
Change is the Only Constant
Simple menus and streamlined operations bode well for continued success in the current climate, helping reduce inventory for leaner, easier operations as restaurants see employee turnover and smaller crews.
Fine dining restaurants have had to rethink menus to be takeout-friendly. Meals designed for the whole family are answering consumer demand for curbside pickup.
For patrons who do dine in, restaurants are now forced to rethink seating arrangements and floor plans. Research by Datassential found that 85 percent of customers are fine with being spaced six feet or more apart.
Americans' awareness of safety measures will be increased going forward, even when COVID-19 wanes, so reducing the number of touchpoints is crucial. Touch-free processes and ordering online and through apps will help restaurants make customers feel more comfortable.
With more and more people working from home more often, the lunch daypart will become a prime opportunity to increase takeout sales.
Meaningful Action
Restaurants that waited until the COVID-19 crisis reached full steam in mid-March were caught unprepared, and many are now out of business.
Other franchises that were paying closer attention to customer safety were ahead of the curve. For example, when the Centers for Disease Control (CDC) and Department of Health put out guidelines for COVID-19 preventative measures, Tom & Chee mandated those across all its sandwich franchise restaurants. Meanwhile, the brand began emphasizing the ease of ordering online for curbside pickup or via third-party delivery.
Overall, it can be argued that franchises stand greater odds of surviving and thriving through the pandemic and after, thanks to efficient systems and a network of support.
For more information about Tom & Chee franchising, visit tcfran.hyperdrivei.com.
Social Media Teaser: The Future of Restaurant Franchising Post-Coronavirus