Subway Franchise Sales vs. Competition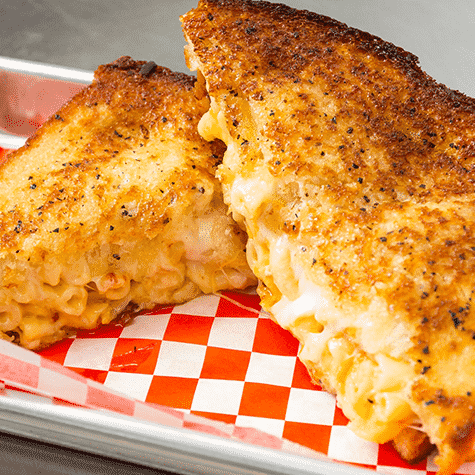 How much does a Subway franchise cost compared to other sandwich restaurants? When considering a new investment in the fast-casual sandwich market, which restaurant model holds the most potential for long term success? Here is a side-by-side comparison of a few top competitors to help simplify your search.
SUBWAY SANDWICHES
With its catchy jingles and taglines, Subway is one of the biggest fast-food franchises in the world. With a menu that appeals to a broad range of customers looking for a quick meal, the Subway brand is worth an estimated $15 billion.
Initial investment costs for a Subway franchise can range between $150,000 to $328,000 for a traditional location, assuming you lease your equipment from the franchisor. In addition to startup costs, Subway franchisees are required to contribute 12.5 percent from gross total sales each week to cover the costs of royalties (8.5 percent) and advertising (4.5 percent).
Subway's low menu prices combined with high royalty and advertising fees make turning a profit a tough endeavor for franchisees, particularly for single-unit owners. And with over 24,000 locations around the United States, franchisees face the challenge of an over-saturated market where they may end up competing with fellow Subway owners just down the street.
Subway currently has approximately 41,600 independently owned franchise locations across the world, with almost as many U.S. locations as McDonald's and Starbucks combined. However, in recent years Subway has shuttered over 1,000 outposts as the franchise has weathered multiple scandals and struggles to keep up with evolving consumer tastes and advancing technology.
JERSEY MIKE'S SUBS
The Jersey Mike's franchise is a leader in the fast-casual sandwich sector. The franchise fee to open a Jersey Mike's location is $18,500, with total initial costs ranging between $169,001 to $804,045. As with any franchise, the range of costs depends on various factors: location fees, construction and design, permits, insurance, opening inventory, and more.
Jersey Mike's currently has 1,742 franchise locations worldwide and is looking for new franchise opportunities throughout the U.S. with exclusive territories available.
Qualifying Jersey Mike's franchisees must prove to have a net worth of at least $300,000, with $100,000 of that being liquid assets, making the brand a somewhat lofty investment. The process of opening a Jersey Mike's restaurant could take the better part of a year, which may be another prohibitive factor.
On the bright side for investors able to secure the capital, Jersey Mike's prides itself on a company culture focused on store-level profitability and franchisee success, offering a proven business model and a strong return on investment.
TOM & CHEE
As America's first and best grilled cheese sandwich franchise, Tom & Chee is proud to be a standout concept in the $23 billion sandwich industry. In 2009, the first Tom & Chee location literally popped up in a tent near the ice-skating rink in downtown Cincinnati, Ohio, during the winter holidays. Since then, Tom & Chee has become a nationally recognized brand with a focus on franchisee success and development across a range of territories.
With hundreds of sub and sandwich concepts for customers to choose from, Tom & Chee is unique in that it focuses on top-notch customer service and high-end, handcrafted food that is affordable, convenient, and fun.
Tom & Chee presents a tremendous opportunity for both first-time investors and seasoned entrepreneurs. The total cost to invest in a Tom & Chee franchise ranges from $302,700-$456,000, which is well below other brands in the fast-casual sector. Franchisees benefit from one of the most comprehensive franchise systems in the industry, with everything from site selection and development, to training, to top-of-the-line technology and ongoing marketing and operational support. The cost of owning a franchise is an important investment, and Tom & Chee makes sure its franchisees reap the benefits as part of the brand family.
If you are equally passionate about food and community and are looking for an exciting franchising opportunity with limitless potential, please visit us to learn more.