Site Selection Is No Hassle For a Tom & Chee Franchise Owner
Finding the perfect location for the unique, gourmet melt franchise requires an experienced team
If you've never opened a business before, choosing a location can seem overwhelming. Tom & Chee grilled cheese franchise takes the stress away by providing you a dedicated team to help you find the perfect location that will allow your business to thrive over the long-term.
When you franchise with Tom & Chee, you get the support of a dedicated team of professionals who are experts in site selection. Not only do we analyze demographics, our target customer segmentation, visibility characteristics, and consumer traffic habits to determine your location, we will also help you through the complicated process of negotiating a fair lease with your landlord and helping to oversee the entire buildout process.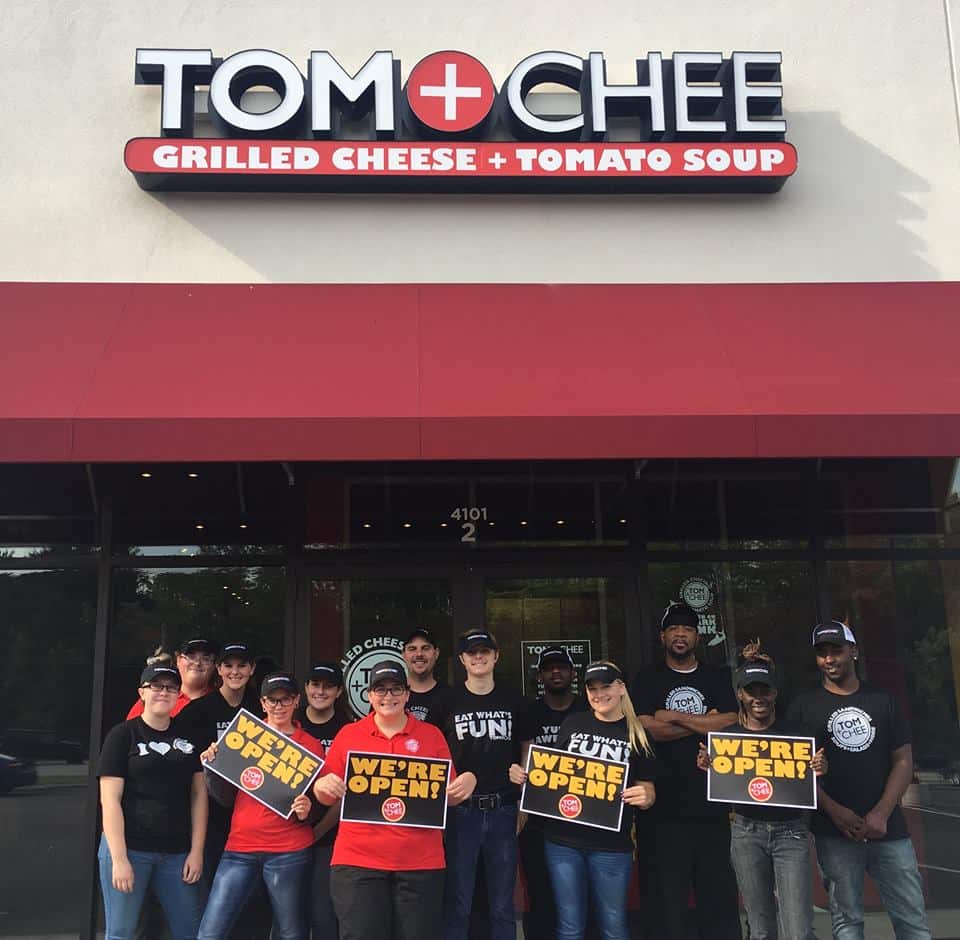 "We work with franchisees form the very beginning, covering everything from broker selection and lease negotiations to site secure." states Tom LiCalzi, VP of Development with Tom & Chee.  "We aim to offer total support in aiding our franchisees secure their perfect location."
Feedback and analytics are the only true ways to learn what works and what doesn't in the site selection process. That's why the melt franchise is so good at what they do.
"Tom & Chee is strongly focused on the market analysis data available today. We are a data-driven company," says the VP of Development. "We want to make sure as we get sites submitted to us, we use the data we've learned to compare those sites and optimize their level of success."
Ideal location means analyzing the area and simplifying buildout
There are several key factors that LiCalzi looks for in a location in order to satisfy the growling stomachs of the loyal and even new Tom & Chee customers.
"We are looking for high visibility areas that have a ripe demographic of our target customer segmentation," LiCalzi explains. "Our food plays well for young people that are looking for a hearty meal in a nice, relaxed atmosphere. We really strive to have convenient locations and traffic generators around us with  good daytime population."
Tom & Chee's new buildout plan has kept costs at a minimum while keeping quality high.
"We have drastically reduced the construction investment from simplifying our construction details. We are also simplifying the equipment layouts and working on ergonomics to make sure we have the right workstations for employees," says the VP of Development for Tom & Chee.
The time to invest in Tom & Chee grilled cheese franchise is NOW
Tom & Chee has made it even easier for franchisees to manage their locations and increase their profits.
"We have a new restaurant design that streamlines operations,  reduces staffing difficulties, and creates a brand-new menu offering that has craveable sandwiches to drive repeat transactions," LiCalzi says. "We have reduced our investment to create a stronger ROI for our franchisees. We have invested heavily into technology to make staffing the restaurant easier by reducing labor and producing a higher quality product."
Ready to bring the one-of-a-kind melt franchise to your community?
Don't let this franchise opportunity melt away. Join the $23 billion sandwich industry by becoming a Tom & Chee franchise owner. The total cost to invest in a Tom & Chee franchise begins around $302,700 with an initial franchise fee of $30,000 for the first location. GSR Brands consists of over 50 years of experience, and they are ready to help you prosper. Due to the high level of training and support, Tom & Chee doesn't require you to have restaurant experience, only a passion for food and service.
For in-depth details about the Tom & Chee franchise opportunity, request a copy of our free franchise report. You also can learn more by visiting our research pages.