Which Restaurant Model Is Best for You?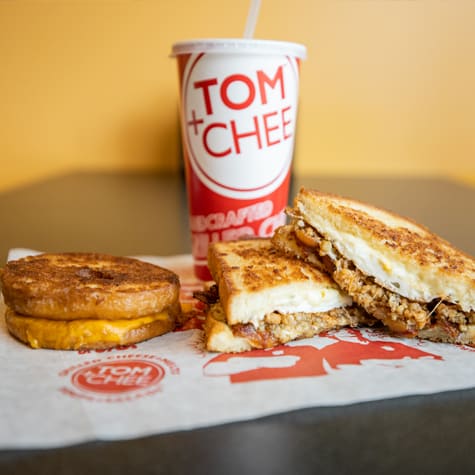 The benefits of owning a restaurant vary based on the type of establishment you own. Learn about the different restaurant models to decide which is best for you.
THE BASICS
Depending on who you ask, the number and types of restaurant models on the market can seem limitless. Some of the most common types of restaurants include fine dining, fast-casual, fast food, buffet style, and take-away or delivery only. The restaurant model you choose will likely be determined by several factors including location and demographics, long-term goals, and even personal preference.
At its core, a business model should be a plan for the creation of a profitable business. Not all business models are created equal; the plan for a software company will differ greatly from a restaurant's plan, for example. In the restaurant world, some of the most important elements include the menu, its unique value proposition, target market or customer base, assessment of the competition, its position in the industry and marketing plan, and financial projections that point to ongoing costs and future profitability.
With your focus on potential profitability, consumer preferences, and quality offerings, opening a new restaurant should be an exciting and positive endeavor. And in addition to narrowing down your concept or style, you should think strategically about price points, staffing and inventory needs, marketing tactics, and more.
MOST POPULAR/PROFITABLE RESTAURANT MODELS
For the sake of brevity, let's take a look at a couple of restaurant models that can reach a wide demographic, have less barriers to entry, and provide the strongest potential for long-term success.
FAST FOOD/QUICK SERVICE RESTAURANT
Fast food or QSR restaurants are designed to serve easily packaged food for diners on the go, delivered either through drive-through windows or counter service. Customers may also dine in, but it isn't the main draw. Many fast-food franchises enjoy a national or even global presence, as their business model and menu are standardized to remain consistent no matter which location you may visit. Consistent favorites like burgers, fried chicken, and submarine sandwiches are offered at lower price points, making them accessible to a wide range of customers.
Fast food is easy to eat on the go, perfect for modern consumers who find themselves in transit. And long-standing brands often evoke nostalgia for many people, reminding us of family road trips or after school treats. These establishments also provide a sense of familiarity for people traveling abroad who encounter chains that remind them of home.
The average profit margin for QSR restaurants typically runs between six and nine percent, making this type of model see faster profits than others. Utilizing a set menu with limited ingredients, fast-food franchisees are able to keep their overhead lower than more niche establishments. Many of the profits for QSRs come from add-ons and upselling, like with McDonald's "super-size" option.
CASUAL DINING
Casual dining restaurants make up an increasingly large segment of the market. This category can describe anything from a local independent spot to larger franchises. Unlike fast-food, casual dining is defined by comfortable, dine-in service, a stronger emphasis on ambiance, and a more extensive menu.
While casual dining customers can still expect a relatively speedy meal, they might be more inclined to take their time and enjoy the dine-in experience. These types of restaurants are versatile for a range of occasions, including everything from a week-night dinner to more unique events such as a graduation party or Mother's Day brunch. Nearly all types of cuisines are represented in casual dining, so hungry diners don't have to look far to find something to suit their cravings.
With higher price points than fast-food establishments, casual dining restaurants make more money per dish sold. And because these places are designed to invite customers to relax and linger, restauranteurs will sell more drinks and desserts than their QSR counterparts.
FAST CASUAL
Fast casual restaurants are a combination of the best parts of fast-food and casual dining, making it a category that is poised for continued growth over the coming years. More elevated than QSR but with a slightly more diverse and customizable menu, many fast casual establishments offer a combination of counter ordering and table-side service that is both convenient and expedient. Diners appreciate the opportunity to get a flavorful meal, even when they are short on time. The variety, moderate price points, convenience, and often healthier fare make these restaurants increasingly popular.
Similar to fast food, much of the meal preparation can be done in advance, reducing labor costs and overhead. Fast casual restaurants find the bulk of their business during the lunch hour, which means busier and slower periods are more predictable and easier to plan for.
Unlike many globally known fast-food brands, for which purchasing a franchise can run upwards of a million dollars, many fast casual franchises present a more affordable and lucrative investment, whether you are new to the restaurant industry or looking for a scalable concept.
FIND THE RIGHT FIT WITH TOM & CHEE
As a rising star in the $23 billion sandwich industry, Tom & Chee has found its sweet spot with a franchise model that elevates America's favorite comfort food and gives both customers and franchise owners everything they are craving in a restaurant experience.
Tom & Chee provides an outstanding opportunity for first-time business owners and experienced restaurateurs alike. The total cost to invest in a Tom & Chee franchise ranges from $302,700-$456,000, which is well below other brands across different categories. Franchise owners enjoy comprehensive training, marketing support, and round-the-clock access to resources and assistance backed by an expert team with over half a century of successful franchising experience. With a strong support network and a focus on quality and customer service, Tom & Chee provides a winning franchise opportunity for hungry entrepreneurs.
To learn more about franchising with Tom & Chee, request information today.