Opening a Restaurant Checklist: 20 Must-Do's Before Opening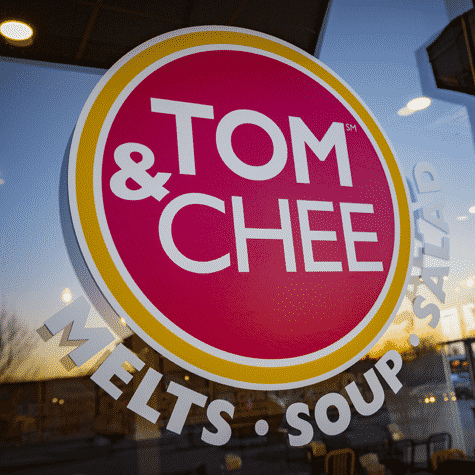 It takes a lot of work to open your own restaurant. Our step-by-step checklist will tell you everything you need to take you through the process and help you feel confident along the way.
BUSINESS PLAN & ADMIN
Your business plan will act as a kind of roadmap for your restaurant. This should include answers to questions like, What kind of restaurant do you want to run? Who are your competitors, and what makes you stand apart? What resources will your restaurant require, and how will you turn a profit?
These questions (and your answers to them) will help you narrow your focus on a chosen market, consider the potential of your overall plan, and address any challenges you may not have previously considered. A well-thought-out business plan can set you up for success.
Another key aspect of your business plan will involve mapping out your financials. A trusted accountant with restaurant experience will know exactly what you'll need to have prepared to show investors. The key projections you can expect to work on include a pro forma profit and loss statement for the first three to five years of operation, a break-even analysis, and a capital requirements budget. Your business plan should also address your marketing plan and location or territory proposal.
NAME YOUR RESTAURANT & OWNERSHIP STRUCTURE
The name of your restaurant takes a lot of consideration. If you are opening an independent restaurant with a unique name, you will want to file a "doing business as" (DBA) permit with your state, and this will keep any other business from using your name. If you are buying into a franchise, the name of the restaurant has already been chosen for you and comes with its own history and recognition.
Likewise, your ownership structure will depend on whether you are operating as an independent restauranteur or a franchise partner. If you decide to start a grilled cheese sandwich franchise, a lot of the legwork has already been done for you in this regard, and many others.
OBTAIN A TAX IDENTIFICATION NUMBER FOR YOUR RESTAURANT
This is like a social security number for your restaurant, allowing the IRS to track your business for federal tax purposes. This ID number is essential if you plan on employing a staff of any kind, and especially if you intend on establishing your business as a corporation or partnership.
REGISTER FOR STATE & LOCAL TAXES
In addition to paying federal business taxes, most U.S. states require some form of income and employment taxes. Some states have additional fiscal requirements, including workers' compensation and unemployment insurance. Qualifications, requirements, and regulations vary widely from state to state, so be sure to look into the laws specific to where you plan on starting your restaurant.
SECURE ALL NECESSARY PERMITS, LICENSES & INSURANCE
The FDA updates its Food Code every four years, but requirements, encouraged protocol, and other safety and operation instructions can change depending on the state and even the county. Instead of immediately tackling the over 600 pages of information published by the FDA, looking into your state's foodservice code regulation department is a great place to start. There, you can begin to get a sense of the actions you will need to take to make sure your restaurant is up to code.
It is also important to touch base with local health officials in your area to make sure you are operating by the book. These officials will also be the ones who can help you establish and maintain your food licenses and health permits, which are essential to running a restaurant. You will also need to look into the specific insurance requirements for your restaurant, which will depend on a variety of areas including size and location.
KNOW YOUR FRANCHISE
If you've chosen to open a sandwich franchise restaurant, you should know all the ins and outs of how they operate and how your business will work under that larger umbrella. Making your dreams a reality involves assessing all aspects of the opportunity.
Speaking with current and previous franchisees can give you a real sense of what owning your own restaurant within the brand will be like. They will be able to answer your questions through their own unique knowledge and experience.
Meet with members of the franchise management team. These will be the folks who guide you through the build out and opening process and offer guidance and support. They have been through the process before and will have much insight to offer in terms of what you can expect as you move forward.
FIND THE RIGHT LOCATION
A few factors matter greatly when choosing the spot where you will open your restaurant: real estate costs, foot traffic, and parking accessibility. Ideally, you will find an affordable space with great visibility to attract customers.
If you have an idea of where you would like to set up shop, scout out similar restaurants in the area to see how they are succeeding, what they may lack, and how your business may fit in the mix.
Most franchisors offer some type of assistance in your location search since finding the right spot for your restaurant will bode well for the company as a whole. Tom & Chee understands the importance of the right location. We work with real estate brokers and architects who are familiar with our site requirements; and have in-house project managers to guide franchisees through the entire build-out process.
Chosen well, your location can bring brand exposure while opening the door to plenty of customers to help your business thrive.
SPREAD THE WORD
Preparing for your restaurant's Grand Opening is an exciting time! You want to engage with your community and promote your business through as many means as possible. Along with your location, much of your marketing approach will likely have been outlined in your business plan, providing you with a kind of roadmap for how to promote your new restaurant.
Traditional and in-store marketing techniques remain powerful, but there are new platforms to help promote and drive your business. Digital and online marketing strategies are constantly evolving and require new ideas and clever, customer-engaging campaigns. These digital marketing techniques aren't solely attached to your business's website but involve other avenues, such as:
Search Engine Optimization (SEO)
Newsletters and Email Marketing
Social Media Outreach
Online Paid AdsSome of these methods cost money, while others (like social media) simply require a little creativity and determination to make an impression on your current and prospective customer base.
Tom & Chee offers franchisees comprehensive marketing support to set them up for success from day one. Bolstered by a team of experts and top-of-the-line market analysis, Tom & Chee owners can rely on opening and ongoing assistance from a brand that is committed to stirring up excitement about our unique and delicious concept.
CHOOSE YOUR TEAM
One of the most important factors for a restaurant's success is a dedicated, dependable team. From bussers to managers, you want to staff your restaurant with a selection of team members who share your vision and are committed to making your business a success.
Ensure that every new employee knows your restaurant's mission and is on the same page with you and the rest of the team. A happy staff translates to happy customers, and finding the right team can make your restaurant reach its highest potential.
TIME TO TRAIN
One of the many benefits of opening a restaurant franchise is the fact that the store training follows a proven, time-tested formula. Once you have chosen your team, brand standard training is a crucial element to setting everyone up for success.
The right training builds brand consistency, employee engagement and retention, and increased efficiency.
Tom & Chee offers a combination of fun and comprehensive in-store and classroom training sessions to prepare every franchisee for the challenges of running their own business. Tom & Chee utilizes a "train the trainer" mentality, giving all owners the knowledge to successfully bring on new staff as they prepare to open their restaurants.
And training doesn't end when your business opens. Tom & Chee is ready and excited to continue providing guidance and support as you navigate the ins and outs of running your business every step of the way.
For more information about becoming a Tom & Chee franchise partner, please visit us.