How Do Franchise Models Work? The Basics of Franchising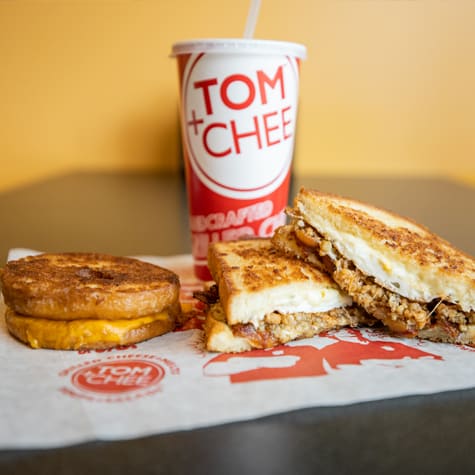 Franchise models exist across all industries and business sectors, employing millions of people and generating trillions of dollars every year. Franchising has proven to be a successful enterprise for many entrepreneurs, so here is some background to help you decide if it is the right path for you.
WHAT IS A FRANCHISE?
A franchise is a system of distributing products or services that involves a franchisor, the establisher of a brand's trademark and operating system, and a franchisee, who pays initial fees and royalties to operate under the franchisor's name and system. The relationship is bound together through various contracts. A franchisee essentially operates as an independent branch of the franchise company.
DIFFERENT FRANCHISE MODELS
For the purposes of this article, let us focus on two types of franchise business models:
PRODUCT DISTRIBUTION
In this model, the franchisor manufactures a product, such as auto parts or garments, and the franchisee sells the product. This franchise model is similar to a supplier-dealer relationship, except for the fact that under a franchise model, a franchisee may distribute products on an exclusive or semi-exclusive basis. Examples of product distribution franchises include Coca-Cola and Goodyear.
BUSINESS FORMAT
Probably the most common franchising model, this format allows the franchisee to trade under the name, products, and services of the franchisor, as well as maintain access to the company's entire business operating system. An easy example of this is Tom & Chee.
THE FOUNDATION OF A FRANCHISE
At its core, franchising is all about relationships. Across all industries, the relationship between franchisor and franchisee should be built on mutual respect, collaboration, and support. In order for any franchise to succeed, franchisor and franchisee must work together toward a shared goal.
The franchisor, or parent company, is the owner of an established brand, concept, and operating system. By offering prospective investors the opportunity to purchase a franchise, they are providing access to their trademark, business model, and methodology, as well as training and support.
Companies benefit from franchising relationships in a variety of ways. By proliferating their brand through multiple franchise outposts, they are able to attract a broader range of business through different communities. Successful expansion facilitates the development of new products and services, increased buying power with suppliers, and paves the way for the overall growth of the company.
Franchisees enjoy many of the freedoms associated with independent business ownership, but by buying into a franchise, they also receive all of the benefits that system has to offer, including pre-established name recognition, operational guidance, marketing support, and more. Franchising offers owners a combination of freedom and safety that works for new entrepreneurs and experienced investors alike.
WHAT'S RIGHT FOR YOU?
Government research over the years supports the fact that franchisee-owned businesses enjoy significantly higher success rates than their independently-owned counterparts. Franchisees have an easier time securing funding for start-up expenses, and the backing of an established brand provides built-in support and flexibility.
Even though the basic blueprint may look the same, no two franchises are exactly alike. If the model appeals to you, it's crucial to do your homework, compare and contrast different companies, and find which one aligns with your values, capabilities, and goals.
Remember that, while the day-to-day business operations will be your responsibility, as a franchisee, you will want to select a franchisor that effectively enforces and upholds its standards across the brand. From the customers' perspective, franchises operate as a chain, so the level of service and quality of products they experience at one outpost will reflect on the entire brand.
FRANCHISING WITH TOM & CHEE
As the nation's premier grilled cheese sandwich franchise, Tom & Chee is proud to stand out as a leader in the $23 billion sandwich industry, in terms of both customer satisfaction and franchisee fulfillment. Backed by over five decades of franchising experience, Tom & Chee provides investors with a winning business model and support system to help them achieve their dreams and have fun while doing it.
Visit us to learn more about getting started with Tom & Chee.