Food Court Franchise: Pros and Cons of a Mall Location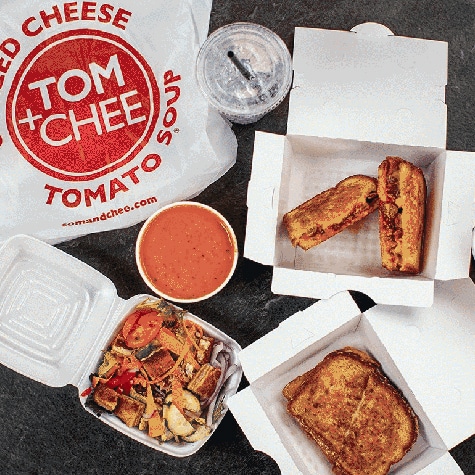 Should you own a food court franchise? Find out the pros and cons of owning a fast-food restaurant inside the mall.
MALL BITES
Food courts offer a choose-your-own-adventure selection and convenience at moderate prices, as well as a respite from running errands and all-day shopping sprees. They also provide ample space and easy access to a lively, bustling atmosphere and a quick bite. However, the close proximity to seemingly limitless dining options can work against even the most recognizable dining concepts.
Food court franchises generally require less upfront capital, and operating costs are lower than stand-alone locations thanks to limited size and menu selection. The maintenance cost of the rented space is shared equally amongst all the restaurants operating in the same area. As the dine-in spaces are taken care of by the food court operators, there are no costs involved in setting up the ambiance of the restaurant or spending money on infrastructure.
At the same time, food court franchises bring an inherent and intense amount of competition. Other restaurants are just a few feet away, as are other distractions. Likewise, food court restaurants serve an already captive audience, meaning they haven't paid for parking and braved mall crowds will the sole purpose of dining at your particular restaurant. For the hungry shopper looking for lunch amongst a plethora of options, it can be challenging to make your distinct brand identity stand out amongst the crowd, and your messaging may get lost in the mix.
The volume of business for most of the restaurants operating in food courts is lower. Even the most supreme location of a food court might not be capable of generating more volume than a successful stand-alone restaurant would. The profit margins in food courts are higher due to low operating costs, but there are possibilities that your restaurant business could get overlooked. However, it also depends on the goals you have for your restaurant business and the risk-to-reward calculations you are prepared for.
THINKING OUTSIDE THE FOOD COURT
The ideal restaurant location has great curb appeal and is easy to find along your target customers' typical routes. When people notice your restaurant, they will get curious about it and plan a visit. In fact, the curiosity factor will be one of the biggest draws in the early days of your restaurant. You will want to figure out how high the traffic is in your desired location. The greater the traffic, be it pedestrian or drive-by, the better the chances you have of attracting people off the street. Before you commit, visit the area throughout the day and night, both during the week and the weekend. If the area is deserted after certain hours, then a dinner service is unlikely to succeed, no matter how enticing the concept is. Another factor to consider in identifying the perfect stand-alone location is how effectively the site can be customized to suit the needs of your restaurant including size, parking access, traffic patterns, ingress/egress, signalized access, drive-thru capabilities and so on.
Analyzing the nearby competition is another important consideration. If you have an idea of where you would like to set up shop, scout out similar or complementary businesses in the area to see how they are succeeding, what they may lack, and how your business may fit in the mix.  Providing something fresh and new to prospective customers is always welcome, even in a location already populated with other options. Ultimately, a strong focus on quality food and top-notch service will attract customers to your restaurant and allow you to become a vital player in your local restaurant community.
When you invest in a franchise restaurant, the brand's proven record of success and winning reputation will drum up customer excitement even before your Opening Day. Franchisors work diligently to identify the ideal locations to attract and retain customers in areas well populated with your target demographic. Locals will look forward to visiting your new business, having already learned a little something about the enticing dining experience you have in store.
STAND OUT WITH TOM & CHEE
Franchising with Tom & Chee means that you will benefit from the expertise of a team committed to finding your ideal restaurant location. Our elevated comfort food concept thrives in areas that cater to an eclectic blend of diners, just like our menu. The Tom & Chee team conducts extensive demographic research to identify the ideal site in your area to situate your restaurant and attract the most repeat and new customers to keep your business thriving.
To learn more about franchising opportunities with Tom & Chee, request our free franchise report here.