Do You Have What It Takes to Be a Tom & Chee Grilled Cheese Franchise Owner?
Easy operations removes the restaurant experience requirement for franchise owners Tom & Chee grilled cheese franchise rocketed to national fame after it's appearance on Shark Tank. It expanded quickly, as no other brand focused on delivering a unique and playful spin America's favorite sandwich: the…
read more
---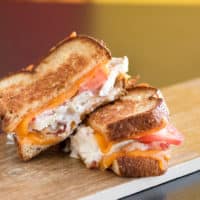 Why Gourmet Melts Are a Smart Franchise Investment
Tom & Chee is elevating gourmet melts and comfort food far beyond what consumers expect from the competition For far too long, the sandwich category has been coasting on tired and formulaic sandwiches that are hard to tell apart and leave much to be desired….
read more
---